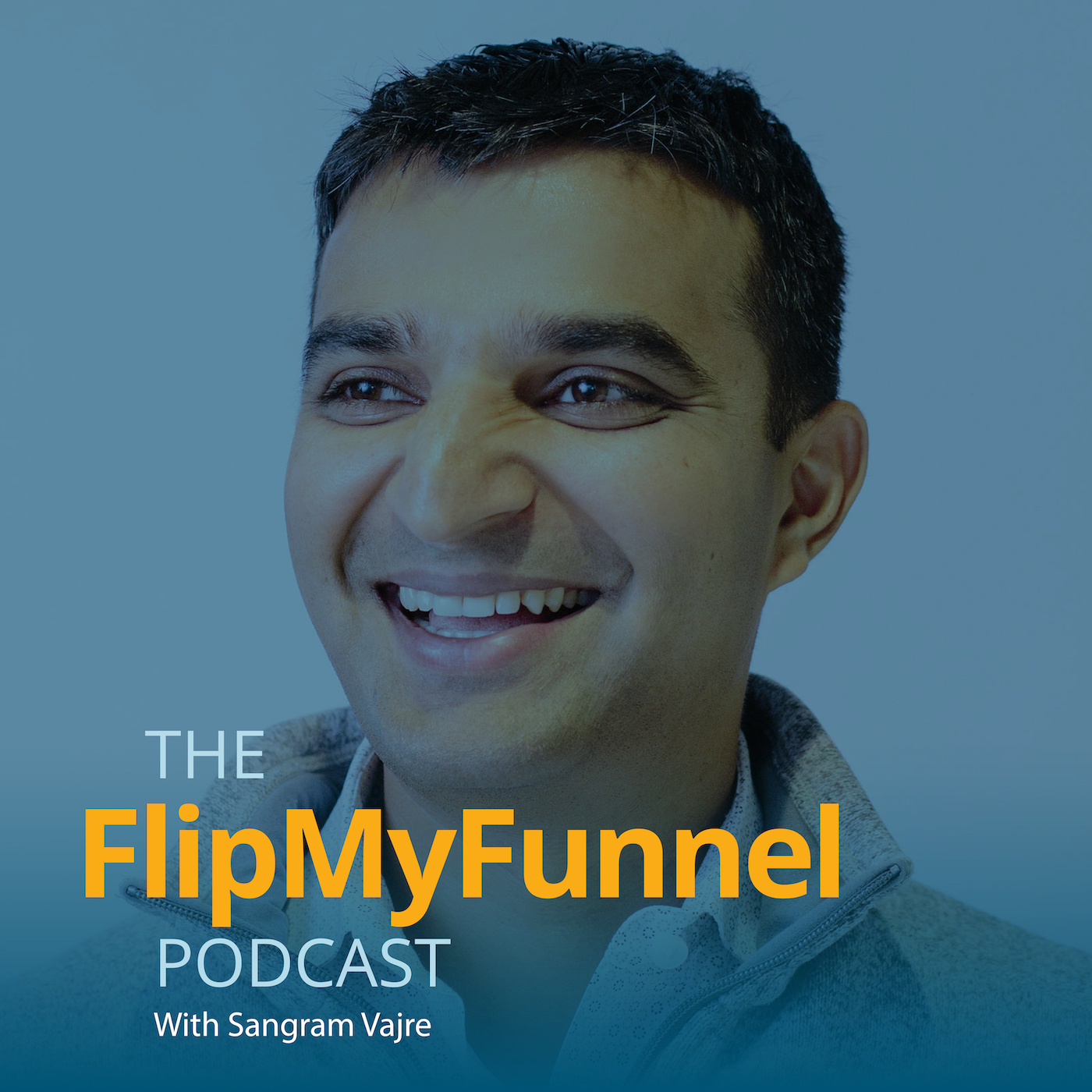 Episode 283  |  07:52 min
285: Moments Matter, Experience Gathers, Everything Else Scatters
Episode 283  |  07:52 min  |  08.27.2019
285: Moments Matter, Experience Gathers, Everything Else Scatters
This is a podcast episode titled, 285: Moments Matter, Experience Gathers, Everything Else Scatters. The summary for this episode is: <p><span style="font-weight: 400;">A little poetic spin on this week's #BigIdeaFriday:</span></p> <p><span style="font-weight: 400;">Moments matter, experience gathers, everything else scatters.</span></p> <p><br /> <span style="font-weight: 400;">This episode of the</span> <a href= "https://flipmyfunnel.com/podcast/"><span style= "font-weight: 400;">#FlipMyFunnel podcast</span></a><span style= "font-weight: 400;">,</span> <a href= "https://www.linkedin.com/in/sangramvajre"><span style= "font-weight: 400;">Sangram</span></a> <span style= "font-weight: 400;">dives into how you can create meaningful moments for your B2B customers. He uses examples from hospitality to show how the B2C world often really gets it right, and we could all learn a thing or two from magical moments and experiences (like Magic Castle's poolside popsicle delivery service!).</span></p>
A little poetic spin on this week's #BigIdeaFriday:
Moments matter, experience gathers, everything else scatters.

This episode of the #FlipMyFunnel podcast, Sangram dives into how you can create meaningful moments for your B2B customers. He uses examples from hospitality to show how the B2C world often really gets it right, and we could all learn a thing or two from magical moments and experiences (like Magic Castle's poolside popsicle delivery service!).