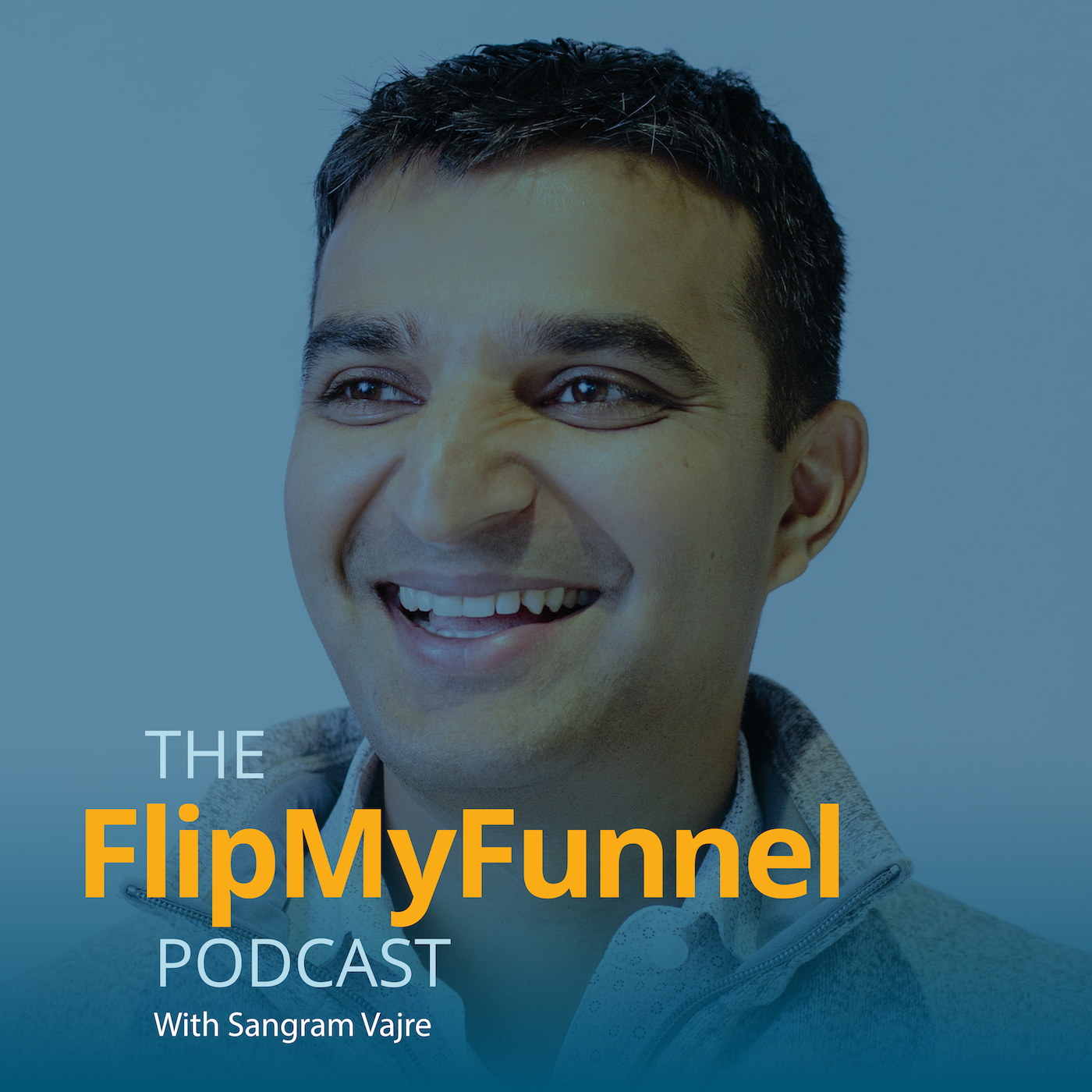 Episode 109  |  14:46 min
109: 3 Hacks to Be a Great Account Executive w/ Meg Zelman
Episode 109  |  14:46 min  |  08.27.2019
109: 3 Hacks to Be a Great Account Executive w/ Meg Zelman
This is a podcast episode titled, 109: 3 Hacks to Be a Great Account Executive w/ Meg Zelman. The summary for this episode is: <p><span style="font-weight: 400;">You've got a quota to carry & a number on your back. Sales can be a grind, but rockstar salespeople find a way to constantly up their game.</span></p> <p><span style="font-weight: 400;">Senior Account Executive at Terminus, Meg Zelman, shares her 3 daily hacks for being an incredible salesperson, including unique ways she learns from her peers, how to enjoy the long game of sales and working in some inspiration into her daily routine.</span></p> <p>P.S. If you're interested in going to the 2018 #FlipMyFunnel Conference in Boston, use the promo code: ONETEAM to get discounts on your tickets. </p> <p>Link to check out the conference and tickets and all that jazz: https://flipmyfunnel.com/2018-flipmyfunnel-conference/</p>
You've got a quota to carry & a number on your back. Sales can be a grind, but rockstar salespeople find a way to constantly up their game.
Senior Account Executive at Terminus, Meg Zelman, shares her 3 daily hacks for being an incredible salesperson, including unique ways she learns from her peers, how to enjoy the long game of sales and working in some inspiration into her daily routine.
P.S. If you're interested in going to the 2018 #FlipMyFunnel Conference in Boston, use the promo code: ONETEAM to get discounts on your tickets. 
Link to check out the conference and tickets and all that jazz: https://flipmyfunnel.com/2018-flipmyfunnel-conference/