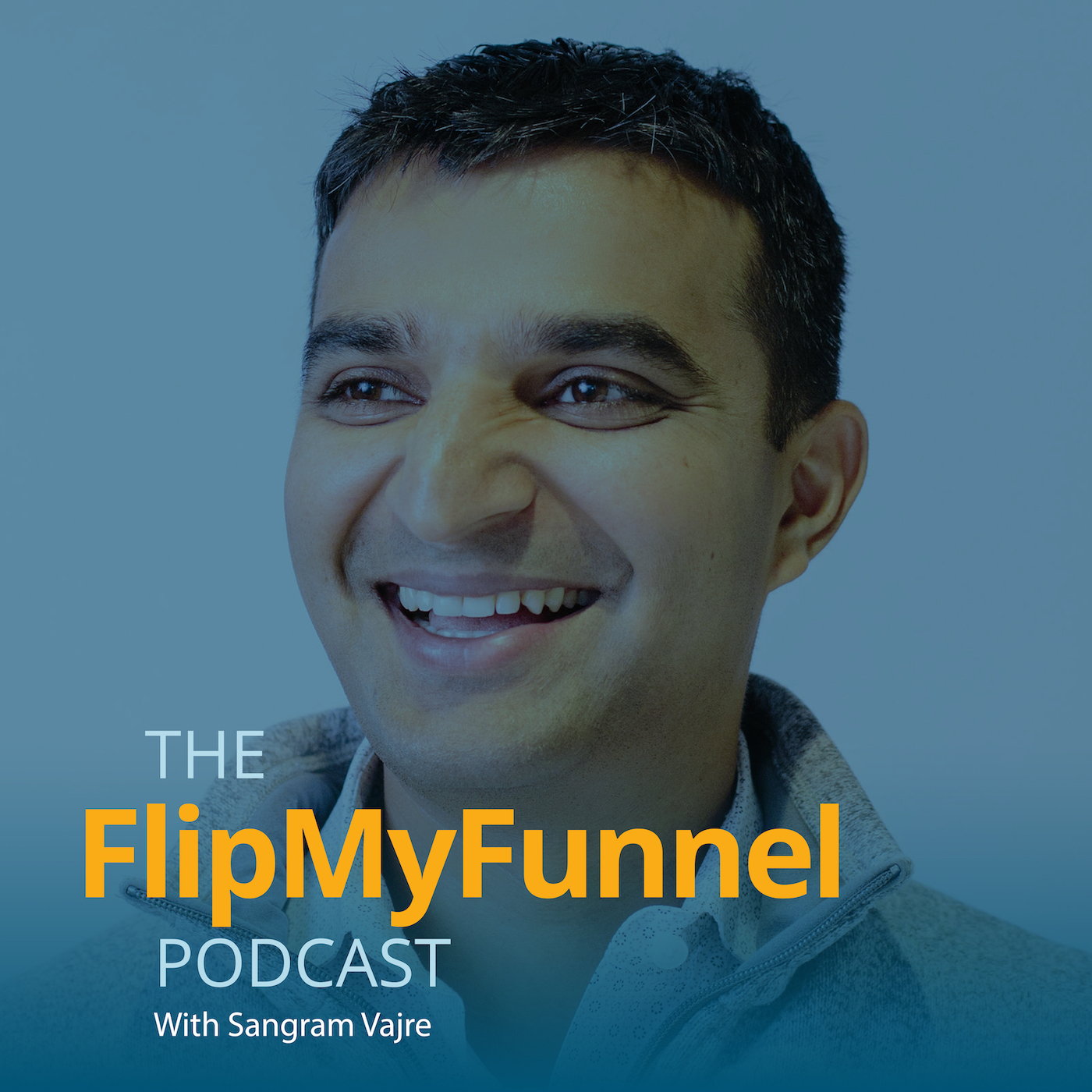 Episode 244  |  11:26 min
246: 8 Video Tips for B2B Sales Pros w/ Jason Price
Episode 244  |  11:26 min  |  08.27.2019
246: 8 Video Tips for B2B Sales Pros w/ Jason Price
This is a podcast episode titled, 246: 8 Video Tips for B2B Sales Pros w/ Jason Price. The summary for this episode is: <p><span style="font-weight: 400;">By now, you've probably heard you should be using videos somewhere in your B2B sales cycle. But … how do you do it? Where does video fit in the sales cycle? Should you always use video?</span></p> <p><span>Good news — we have answers from</span> <a href= "https://www.linkedin.com/in/jason-wayne-price" target="_blank" rel="noopener"><span>Jason Price</span></a><span>, President and Co-Founder of</span> <a href="https://www.covideo.com/" target= "_blank" rel="noopener"><span>Covideo</span></a><span>, an email video platform for sales and marketing. He delivered a powerful message at a</span> <a href= "https://flipmyfunnel.com/2018-flipmyfunnel-conference/" target= "_blank" rel="noopener"><span>#FlipMyFunnel conference</span></a> <span>on using video for B2B sales.</span></p> <p><span style="font-weight: 400;">We caught it all right here on our</span> <a href="https://flipmyfunnel.com/podcast/" target= "_blank" rel="noopener"><span style= "font-weight: 400;">#FlipMyFunnel podcast</span></a><span style= "font-weight: 400;">.</span></p>
By now, you've probably heard you should be using videos somewhere in your B2B sales cycle. But … how do you do it? Where does video fit in the sales cycle? Should you always use video?
Good news — we have answers from Jason Price, President and Co-Founder of Covideo, an email video platform for sales and marketing. He delivered a powerful message at a #FlipMyFunnel conference on using video for B2B sales.
We caught it all right here on our #FlipMyFunnel podcast.