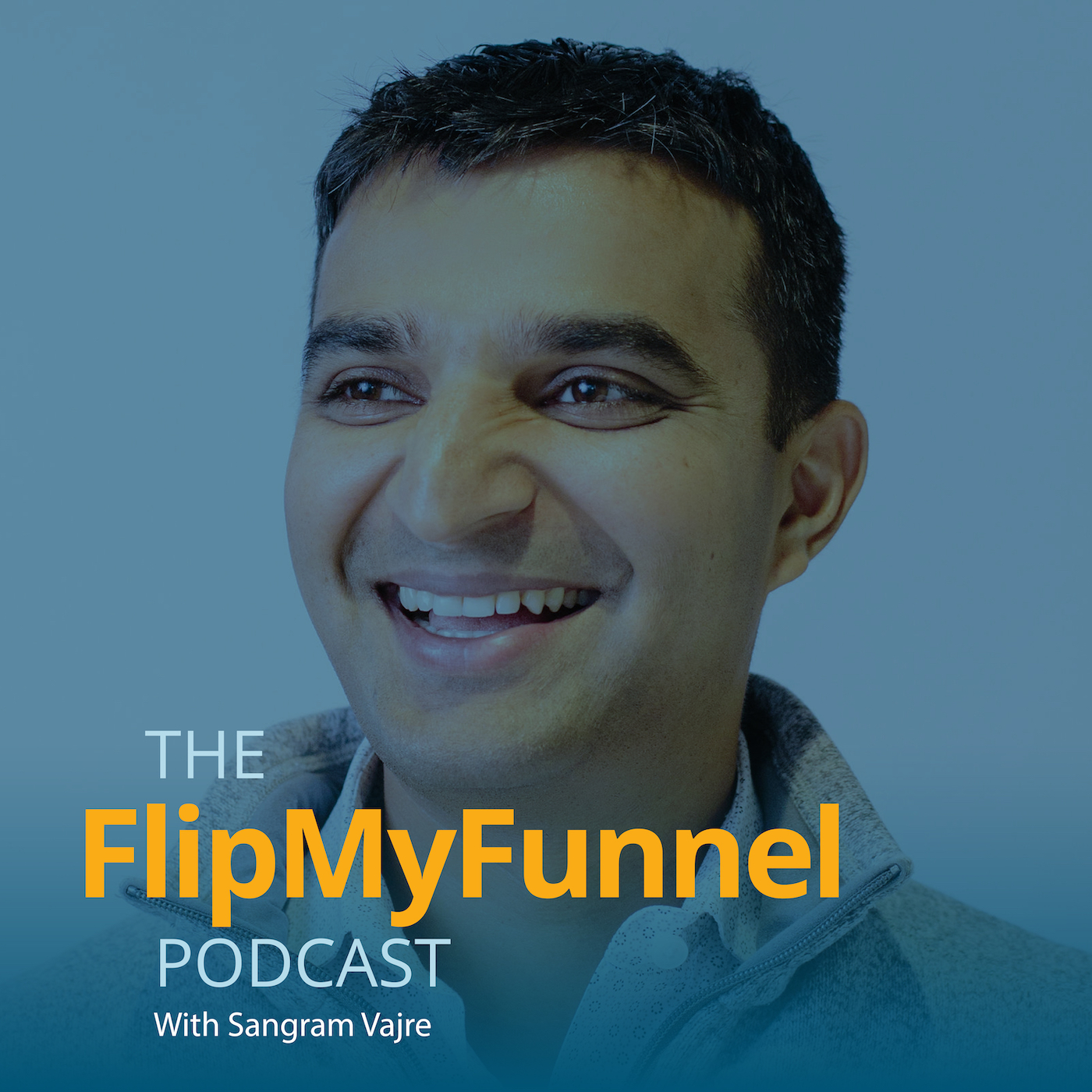 Episode 101  |  27:08 min
101: 8 Keys for Integrating ABM with Your Sales Team's Existing Target Account Programs w/ Matt Heinz
Episode 101  |  27:08 min  |  08.27.2019
101: 8 Keys for Integrating ABM with Your Sales Team's Existing Target Account Programs w/ Matt Heinz
This is a podcast episode titled, 101: 8 Keys for Integrating ABM with Your Sales Team's Existing Target Account Programs w/ Matt Heinz. The summary for this episode is: <p><span style="font-weight: 400;">In honor of releasing our 100th episode, we're taking the time to look back at some of our favorite episodes from the past few months! We're starting with our 6th episode from Matt Heinz who will be speaking at the #FlipMyFunnel Conference in Boston on August 8th.</span></p> <p>Enter promo code: 100PODCAST for $100 off any conference ticket. Check out the link to register here: http://bit.ly/2kbNw95</p> <p><span style="font-weight: 400;">In a past talk, Matt shared eight keys to integrate account-based marketing with your sales team's existing target account program.  That's you, as a marketer, fitting into their plans—not the other way around. Studies show that the more integration marketing and sales have with each other, the higher percentage of revenue goals they achieve.</span></p> <p><span style="font-weight: 400;">But it all has to start somewhere.  Matt believes you need to make the sales team an early partner and collaborator.   More than that, you need to make them the leader and build from their methods.</span></p> <p><span style="font-weight: 400;">Check out Episode 101 for Matt's full talk!</span></p>
In honor of releasing our 100th episode, we're taking the time to look back at some of our favorite episodes from the past few months! We're starting with our 6th episode from Matt Heinz who will be speaking at the #FlipMyFunnel Conference in Boston on August 8th.
Enter promo code: 100PODCAST for $100 off any conference ticket. Check out the link to register here: http://bit.ly/2kbNw95
In a past talk, Matt shared eight keys to integrate account-based marketing with your sales team's existing target account program.  That's you, as a marketer, fitting into their plans—not the other way around. Studies show that the more integration marketing and sales have with each other, the higher percentage of revenue goals they achieve.
But it all has to start somewhere.  Matt believes you need to make the sales team an early partner and collaborator.   More than that, you need to make them the leader and build from their methods.
Check out Episode 101 for Matt's full talk!