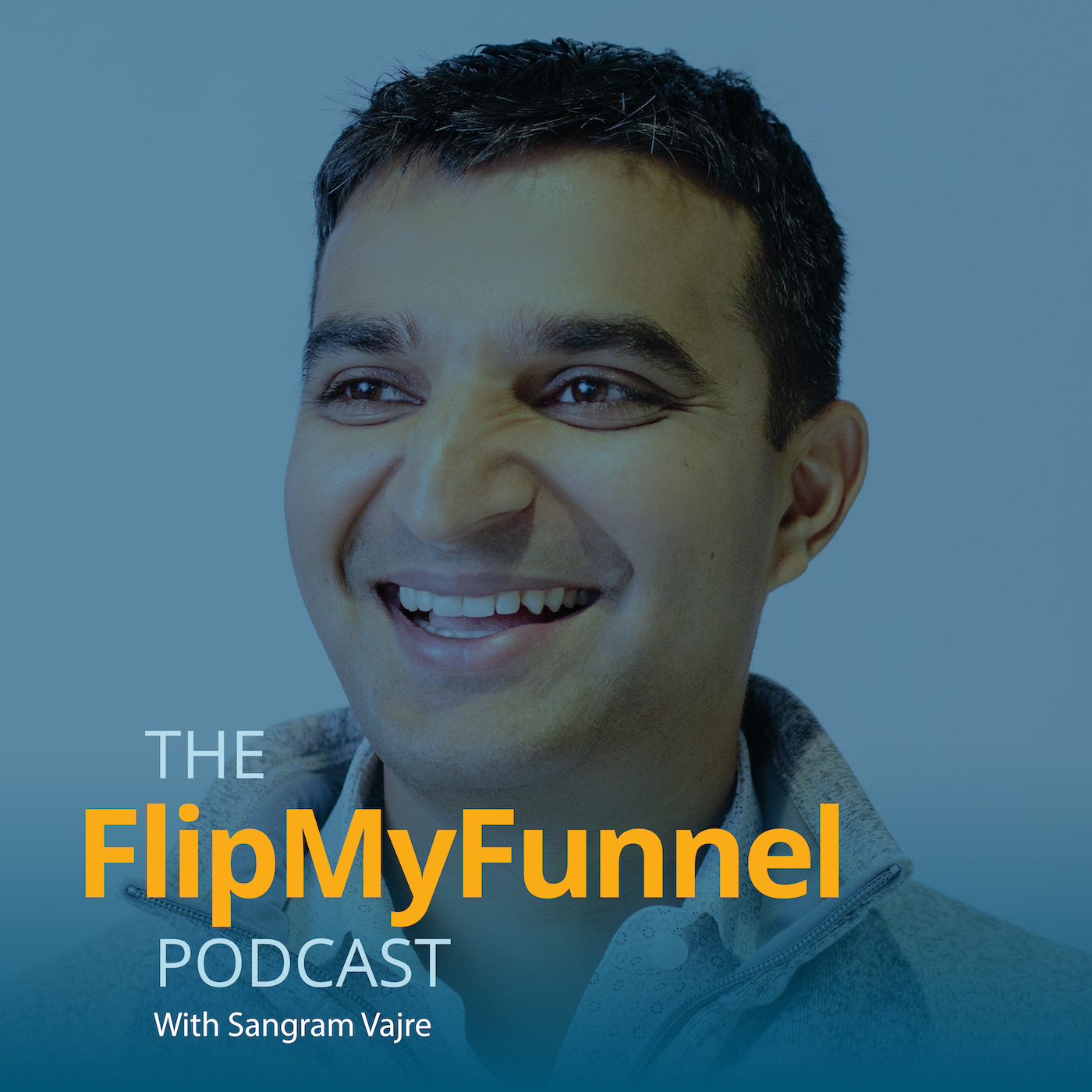 Episode 431  |  43:04 min
433: Enabling Sales to Have More Valuable Conversations w/ Jillian Gartner and Jake Dunlap
Episode 431  |  43:04 min  |  09.06.2019
433: Enabling Sales to Have More Valuable Conversations w/ Jillian Gartner and Jake Dunlap
This is a podcast episode titled, 433: Enabling Sales to Have More Valuable Conversations w/ Jillian Gartner and Jake Dunlap. The summary for this episode is: <p><span style="font-weight: 400;">It can feel like an eternal struggle to harmonize sales and marketing.</span></p> <p><span style="font-weight: 400;">That's why we asked a couple of industry titans about their take on sales and marketing alignment.</span></p> <p><a href= "https://www.linkedin.com/in/jillianegartner/"><span style= "font-weight: 400;">Jillian Gartner</span></a><span style= "font-weight: 400;">, Director of Account-Based Marketing at</span> <a href="https://www.thomsonreuters.com/en.html"><span style= "font-weight: 400;">Thomson Reuters</span></a></p> <p><a href="https://www.linkedin.com/in/jakedunlap/"><span style= "font-weight: 400;">Jake Dunlap</span></a><span style= "font-weight: 400;">, CEO of</span> <a href= "https://skaled.com/"><span style= "font-weight: 400;">Skaled</span></a></p> <p><span style="font-weight: 400;">In this episode, we cover:</span></p> <ul> <li style="font-weight: 400;"><span style= "font-weight: 400;">Finding alignment organically</span></li> <li style="font-weight: 400;"><span style= "font-weight: 400;">Practical tips to get marketing and sales on the same page</span></li> <li style="font-weight: 400;"><span style= "font-weight: 400;">Tailoring ABM outreach</span></li> </ul> <p><em><span style="font-weight: 400;">To listen to this episode and more like it, subscribe to #FlipMyFunnel on</span></em> <a href="https://itunes.apple.com/us/podcast/156-how-to-break-out-sales-obscurity-by-leveraging/id1155097337?i=1000417280289&mt=2"> <em><span style="font-weight: 400;">Apple podcasts</span></em></a> <em><span style="font-weight: 400;">or</span></em> <a href= "https://flipmyfunnel.com/podcast/"><em><span style= "font-weight: 400;">listen on our website</span></em></a><em><span style= "font-weight: 400;">.</span></em></p>
It can feel like an eternal struggle to harmonize sales and marketing.
That's why we asked a couple of industry titans about their take on sales and marketing alignment.
Jillian Gartner, Director of Account-Based Marketing at Thomson Reuters
Jake Dunlap, CEO of Skaled
In this episode, we cover:
Finding alignment organically

Practical tips to get marketing and sales on the same page

Tailoring ABM outreach
To listen to this episode and more like it, subscribe to #FlipMyFunnel on Apple podcasts or listen on our website.