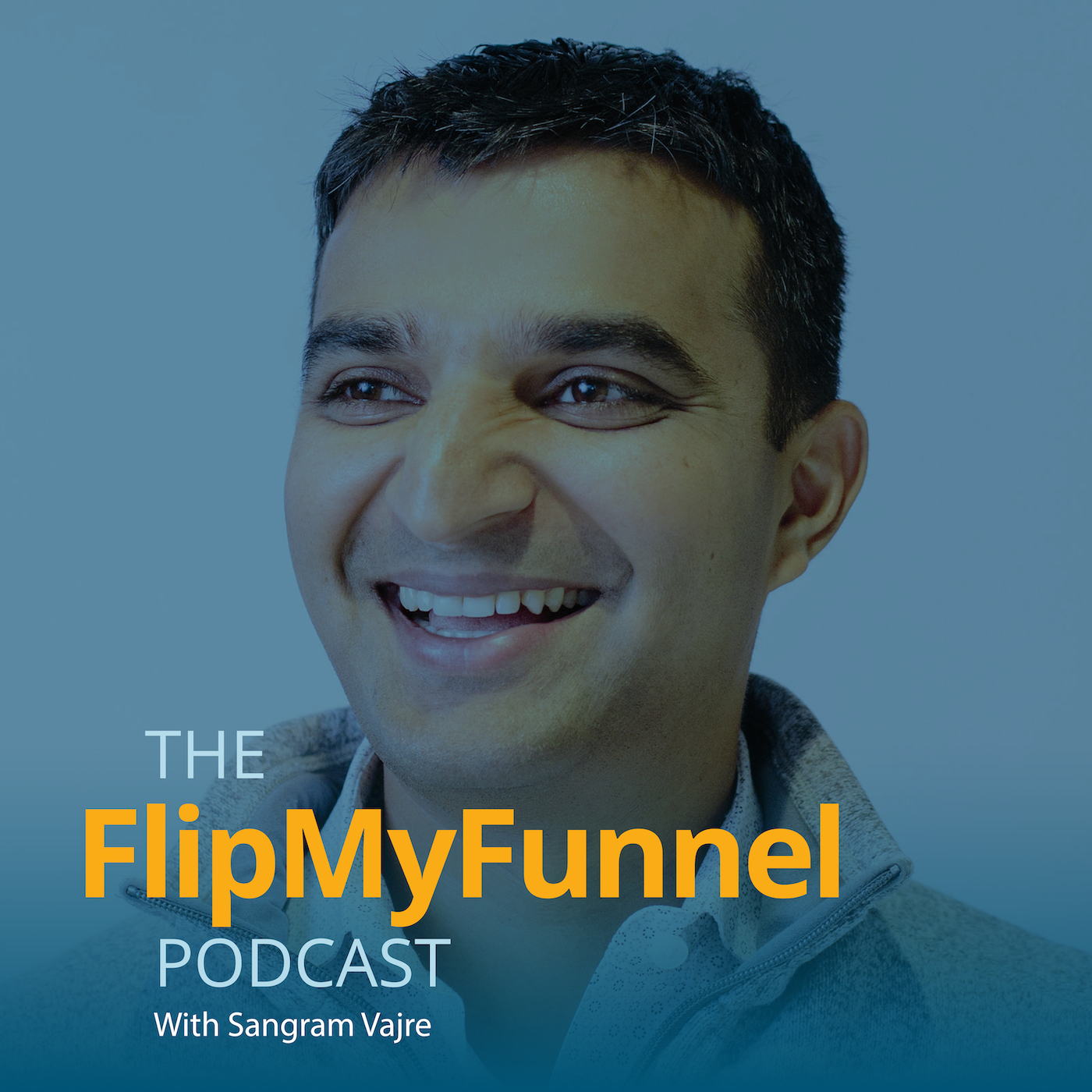 Episode 355  |  24:46 min
357: How Marketing & Sales Alignment Increases Revenue w/ Dave Rigotti
Episode 355  |  24:46 min  |  08.27.2019
357: How Marketing & Sales Alignment Increases Revenue w/ Dave Rigotti
This is a podcast episode titled, 357: How Marketing & Sales Alignment Increases Revenue w/ Dave Rigotti. The summary for this episode is: <p><span style="font-weight: 400;">Every company aims to achieve marketing and sales alignment.</span></p> <p><span style="font-weight: 400;">But how to do it?</span></p> <p><span style="font-weight: 400;">Why not ask a leader at one of the world's top marketing companies, Marketo?</span></p> <p><span style="font-weight: 400;">On the latest FlipMyFunnel podcast, guest host</span> <a href= "https://www.linkedin.com/in/drodriguez4"><span style= "font-weight: 400;">Daniel Rodriguez</span></a> <span style= "font-weight: 400;">quizzed</span> <a href= "https://www.linkedin.com/in/daverigotti/"><span style= "font-weight: 400;">Dave Rigotti</span></a><span style= "font-weight: 400;">, Head of Enterprise Demand Generation & ABM for</span> <a href="https://www.marketo.com/"><span style= "font-weight: 400;">Marketo</span></a> <span style= "font-weight: 400;">at</span> <a href= "https://www.adobe.com/"><span style= "font-weight: 400;">Adobe</span></a><span style= "font-weight: 400;">, about how to get sales and marketing to work hand-in-glove.</span></p> <p><span style="font-weight: 400;">This is a topic Rigotti is uniquely suited to talk about. He was VP of Marketing at Bizible. Bizible was then acquired by Marketo, which a month later was acquired by Adobe. In two months, he went from doing ABM for a company of 100 employees to one that had 20,000.</span></p>
Every company aims to achieve marketing and sales alignment.
But how to do it?
Why not ask a leader at one of the world's top marketing companies, Marketo?
On the latest FlipMyFunnel podcast, guest host Daniel Rodriguez quizzed Dave Rigotti, Head of Enterprise Demand Generation & ABM for Marketo at Adobe, about how to get sales and marketing to work hand-in-glove.
This is a topic Rigotti is uniquely suited to talk about. He was VP of Marketing at Bizible. Bizible was then acquired by Marketo, which a month later was acquired by Adobe. In two months, he went from doing ABM for a company of 100 employees to one that had 20,000.