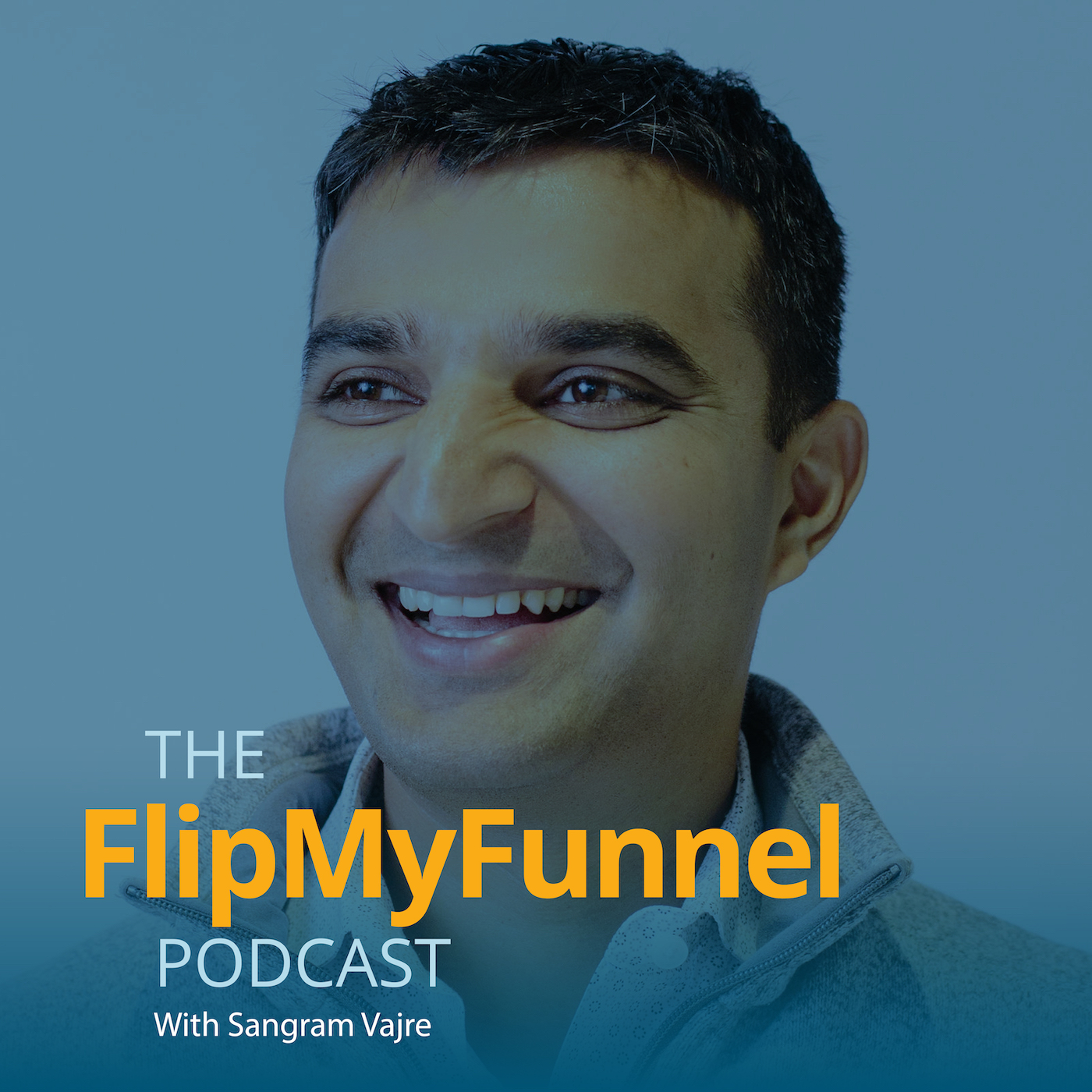 Episode 386  |  30:13 min
388: The Difference Between Hard Work & Hustle
Episode 386  |  30:13 min  |  08.27.2019
388: The Difference Between Hard Work & Hustle
This is a podcast episode titled, 388: The Difference Between Hard Work & Hustle. The summary for this episode is: <p><span style="font-weight: 400;">We've all heard that we should</span> <em><span style= "font-weight: 400;">hustle</span></em><span style= "font-weight: 400;">. We read it on t-shirts, speakers shout it to us at conferences, and podcasts blare it in our ears.</span></p> <p><span style="font-weight: 400;">But when is too much too much?</span></p> <p><a href= "https://www.linkedin.com/in/carlos-hidalgo-4a805a1/"><span style= "font-weight: 400;">Carlos Hidalgo</span></a> <span style= "font-weight: 400;">joined us on this episode of the #FlipMyFunnel podcast to share his life's story from entrepreneur and TEDx speaker, to loneliness from everyone (including his family), to redefining success and writing</span> <a href= "https://www.amazon.com/UnAmerican-Dream-Professional-Establishing-Boundaries/dp/1937985571"> <span style="font-weight: 400;">The UnAmerican Dream</span></a><span style="font-weight: 400;">.</span></p>
We've all heard that we should hustle. We read it on t-shirts, speakers shout it to us at conferences, and podcasts blare it in our ears.
But when is too much too much?
Carlos Hidalgo joined us on this episode of the #FlipMyFunnel podcast to share his life's story from entrepreneur and TEDx speaker, to loneliness from everyone (including his family), to redefining success and writing The UnAmerican Dream.