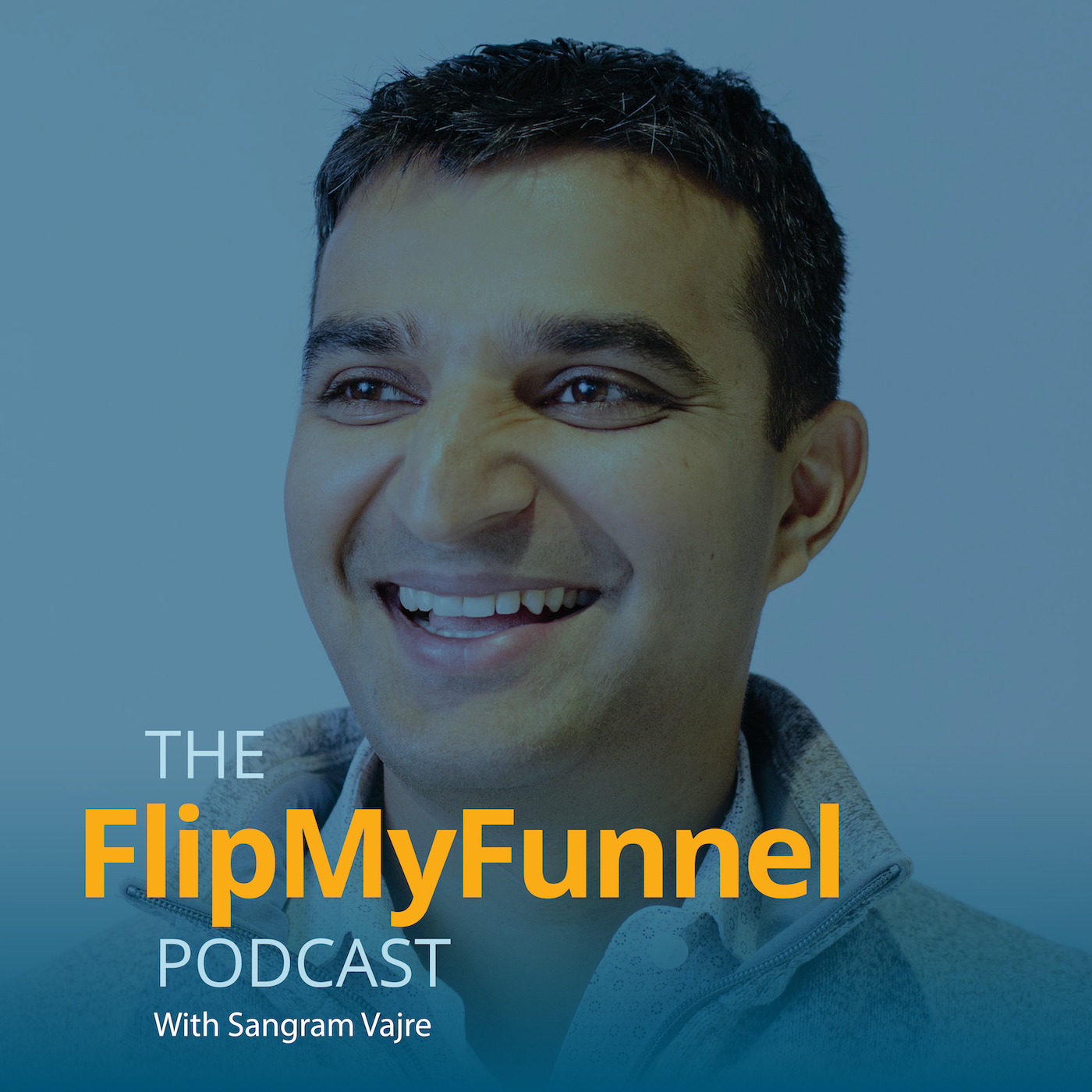 Episode 151  |  22:50 min
151: ABM in the Enterprise
Episode 151  |  22:50 min  |  08.27.2019
151: ABM in the Enterprise
This is a podcast episode titled, 151: ABM in the Enterprise. The summary for this episode is: <p><span style="font-weight: 400;">So you've decided that ABM might be right for you.</span></p> <p><span style="font-weight: 400;">Obviously, I think that's a smart decision, (otherwise I wouldn't be doing what I'm doing today!)</span></p> <p><span style="font-weight: 400;">But how do you go about implementing? How do you begin to turn that ship that is your organization towards doing ABM in a sustainable, holistic way?</span></p> <p><span style="font-weight: 400;">My friends</span> <a href= "https://www.linkedin.com/in/raianne/" target="_blank" rel= "noopener"><span style="font-weight: 400;">Raianne Reiss</span></a> <span style="font-weight: 400;">&</span> <a href= "https://www.linkedin.com/in/joenaustex/" target="_blank" rel= "noopener"><span style="font-weight: 400;">Joe Quinn</span></a> <span style="font-weight: 400;">shared at a recent #FlipMyFunnel event, and I think had some remarkable insight.</span></p> <p><span style="font-weight: 400;">Joe laid out the first thing that his company did when diving into ABM, which was that they went back through their account tactics, and documented the ones that they knew worked.</span></p> <p><span style="font-weight: 400;">When all was said and done, they had 17 proven tactics for their ABM toolbox that they knew had proven impact on accounts.</span></p> <p><span style="font-weight: 400;">From there, they funneled them into 3 buckets, asking themselves 3 questions:  </span></p> <ol> <li><span style="font-weight: 400;">How do we introduce our sales account owners to new buying centers or new managers not in database?</span></li> <li><span style="font-weight: 400;">How do we ensure that the customers who are using our products are supported?</span></li> <li><span style="font-weight: 400;">How do we defend against our competition?</span></li> </ol> <p><span style="font-weight: 400;">Have you recently started to implement ABM into your strategy? How has it worked for you? What have been the successes and road blocks?</span></p> <p><span style="font-weight: 400;">Let me know in the comments!</span></p> <p><span style="font-weight: 400;">You can also catch Joe & Raianne's full interview at the link in the first comment.</span></p>
So you've decided that ABM might be right for you.
Obviously, I think that's a smart decision, (otherwise I wouldn't be doing what I'm doing today!)
But how do you go about implementing? How do you begin to turn that ship that is your organization towards doing ABM in a sustainable, holistic way?
My friends Raianne Reiss & Joe Quinn shared at a recent #FlipMyFunnel event, and I think had some remarkable insight.
Joe laid out the first thing that his company did when diving into ABM, which was that they went back through their account tactics, and documented the ones that they knew worked.
When all was said and done, they had 17 proven tactics for their ABM toolbox that they knew had proven impact on accounts.
From there, they funneled them into 3 buckets, asking themselves 3 questions:  
How do we introduce our sales account owners to new buying centers or new managers not in database?

How do we ensure that the customers who are using our products are supported?

How do we defend against our competition?
Have you recently started to implement ABM into your strategy? How has it worked for you? What have been the successes and road blocks?
Let me know in the comments!
You can also catch Joe & Raianne's full interview at the link in the first comment.