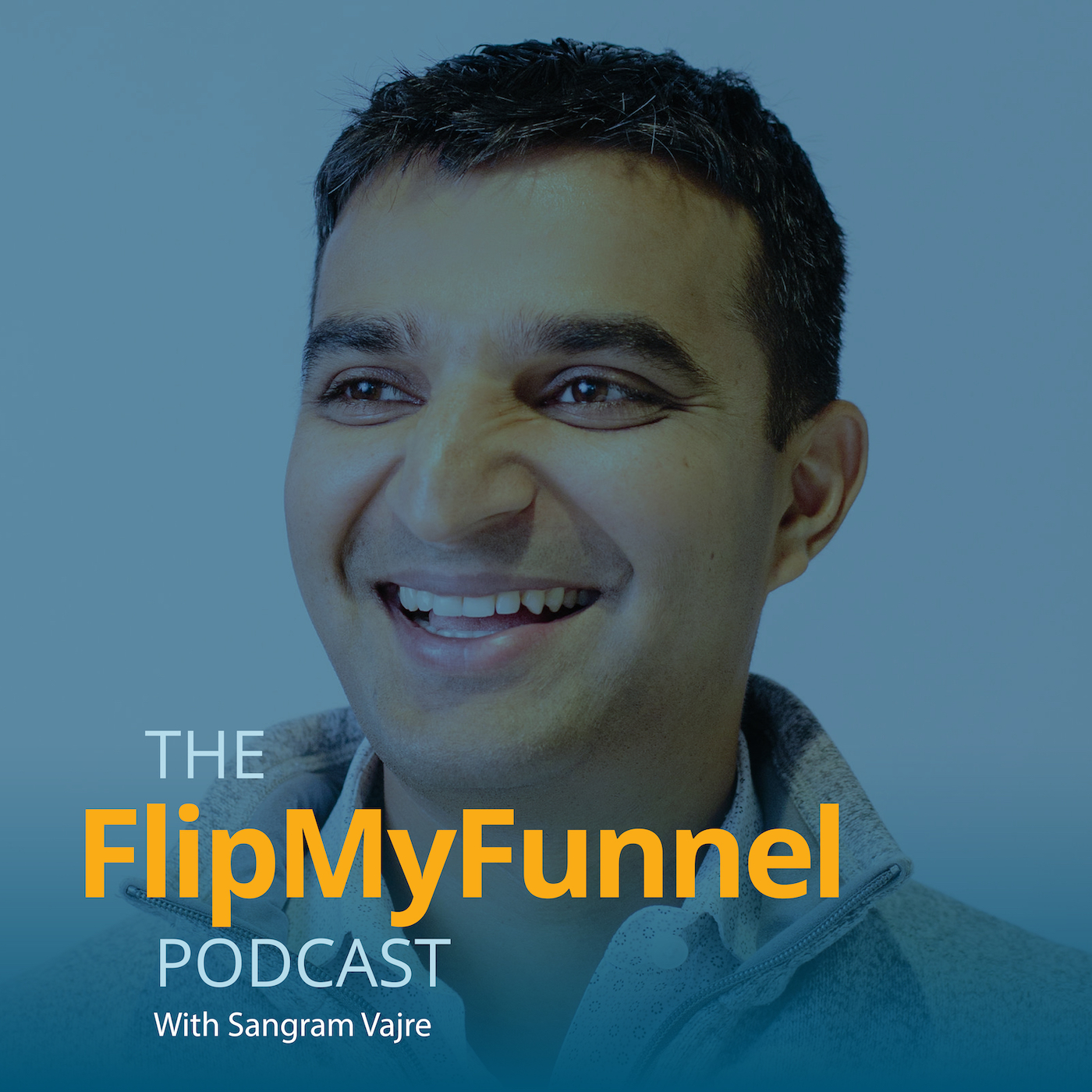 Episode 99  |  20:48 min
99: Keys to Customer Success: Humans Welcome. w/ Ryan Schwartz & Kyle Hardaway
Episode 99  |  20:48 min  |  08.27.2019
99: Keys to Customer Success: Humans Welcome. w/ Ryan Schwartz & Kyle Hardaway
This is a podcast episode titled, 99: Keys to Customer Success: Humans Welcome. w/ Ryan Schwartz & Kyle Hardaway. The summary for this episode is: <p><span style="font-weight: 400;">Relationships are built with intention.</span></p> <p><span style="font-weight: 400;">This week we sat down with Ryan Schwartz and Kyle Hardaway from Terminus to discuss customer success.  </span></p> <p><span style="font-weight: 400;">There are several strategies these gentlemen use to humanize communication and ensure customer success, one of which is the use of video.  According to Kyle and Ryan,</span></p> <ul> <li style="font-weight: 400;"><span style="font-weight: 400;">Video humanizes communication by allowing us to read body language and put a face to our communication.</span></li> <li style="font-weight: 400;"><span style="font-weight: 400;">It breaks down physical barriers and allows us to get to know clients</span></li> <li style="font-weight: 400;"><span style="font-weight: 400;">It is less formal, making way for people to be more authentic</span></li> <li style="font-weight: 400;"><span style="font-weight: 400;">It allows for us to be "an extension of their team"</span></li> <li style="font-weight: 400;"><span style="font-weight: 400;">It shows customers that you are committed to giving them your full attention</span></li> </ul> <p><span style="font-weight: 400;">According to Ryan, "SDR is the short game and customer success is the long game."  It takes time and intentionality to build and sustain those relationships.</span></p> <p><span style="font-weight: 400;">But once those relationships are in place, prospective clients are more likely to listen.  Listening gives folks the tools to have success. Success means you up-serve and retain more clients.  </span></p> <p><span style="font-weight: 400;">Finally, customer success takes a willingness to continue to show up in new and different ways.  How do I stand out as not just another vendor but someone that is proactive in their approach? Makes clients feel like people not numbers?  Always keeps others guessing?</span></p> <p><span style="font-weight: 400;">Differentiate yourself. Be human.</span></p> <p> </p> <p>P.S. If you're interested in going to the 2018 #FlipMyFunnel Conference in Boston, use the promo code: ONETEAM to get discounts on your tickets. </p> <p>Link to check out the conference and tickets and all that jazz: https://flipmyfunnel.com/2018-flipmyfunnel-conference/</p>
Relationships are built with intention.
This week we sat down with Ryan Schwartz and Kyle Hardaway from Terminus to discuss customer success.  
There are several strategies these gentlemen use to humanize communication and ensure customer success, one of which is the use of video.  According to Kyle and Ryan,
Video humanizes communication by allowing us to read body language and put a face to our communication.

It breaks down physical barriers and allows us to get to know clients

It is less formal, making way for people to be more authentic

It allows for us to be "an extension of their team"

It shows customers that you are committed to giving them your full attention
According to Ryan, "SDR is the short game and customer success is the long game."  It takes time and intentionality to build and sustain those relationships.
But once those relationships are in place, prospective clients are more likely to listen.  Listening gives folks the tools to have success. Success means you up-serve and retain more clients.  
Finally, customer success takes a willingness to continue to show up in new and different ways.  How do I stand out as not just another vendor but someone that is proactive in their approach? Makes clients feel like people not numbers?  Always keeps others guessing?
Differentiate yourself. Be human.
P.S. If you're interested in going to the 2018 #FlipMyFunnel Conference in Boston, use the promo code: ONETEAM to get discounts on your tickets. 
Link to check out the conference and tickets and all that jazz: https://flipmyfunnel.com/2018-flipmyfunnel-conference/