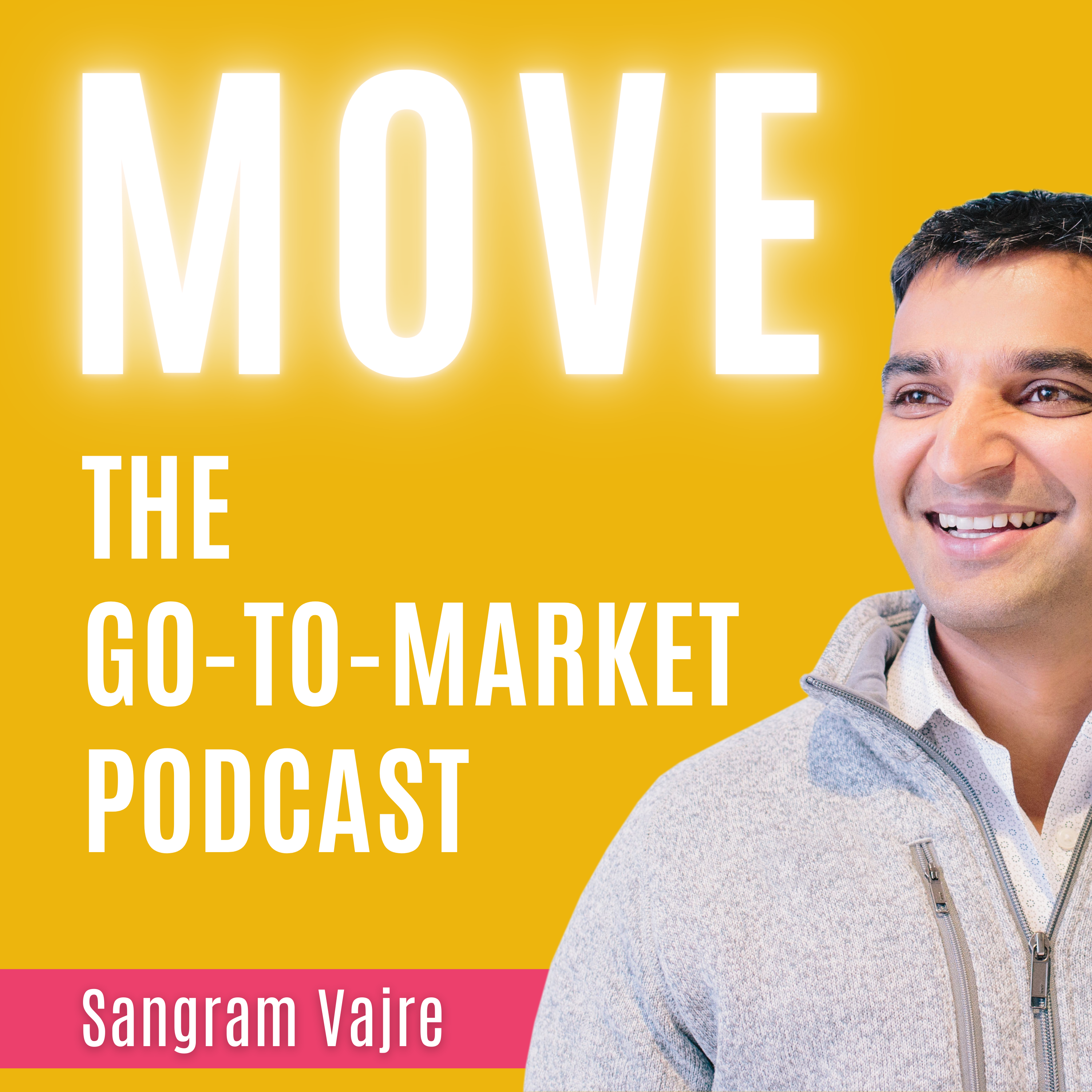 Episode 862  |  49:52 min
862. Innovating Inbound: Virtual Events Don't Have to Suck
Episode 862  |  49:52 min  |  05.26.2021
862. Innovating Inbound: Virtual Events Don't Have to Suck
This is a podcast episode titled, 862. Innovating Inbound: Virtual Events Don't Have to Suck. The summary for this episode is: <p><span style="background-color: transparent; color: rgb(0, 0, 0);">How many virtual events have you attended since the pandemic started?&nbsp;</span></p><p><br></p><p><span style="background-color: transparent; color: rgb(0, 0, 0);">Let's face it: most of them suck. But the ones that don't are the ones that embrace the constraints and innovate.</span></p><p><br></p><p><span style="background-color: transparent; color: rgb(0, 0, 0);">Events like Inbound.&nbsp;</span></p><p><br></p><p><span style="background-color: transparent; color: rgb(0, 0, 0);">In the latest LinkedIn Live episode, I'm joined by Susan, title at </span><a href="https://www.hubspot.com/" rel="noopener noreferrer" target="_blank" style="background-color: transparent; color: rgb(17, 85, 204);">Hubspot</a><span style="background-color: transparent; color: rgb(0, 0, 0);">, who helped rethink the 20,000+ person event and create a virtual event that doesn't suck — it rocks.</span></p><p><br></p><p><span style="background-color: transparent; color: rgb(0, 0, 0);">We discuss:</span></p><ul><li><span style="background-color: transparent;">How constraints foster creativity</span></li><li><span style="background-color: transparent;">Why business events need to be human first</span></li><li><span style="background-color: transparent;">How to pick what to suffer through from equally painful options</span></li></ul><p><br></p><p><br></p><p><em style="background-color: transparent; color: rgb(116, 116, 116);">This is a #FlipMyFunnel podcast. Check us out </em><a href="https://itunes.apple.com/us/podcast/156-how-to-break-out-sales-obscurity-by-leveraging/id1155097337?i=1000417280289&amp;mt=2" rel="noopener noreferrer" target="_blank" style="background-color: transparent; color: rgb(0, 120, 144);"><em>on Apple Podcasts</em></a><em style="background-color: transparent; color: rgb(116, 116, 116);">, </em><a href="https://open.spotify.com/show/6eUjrycMz5QTHHW6nee2Ao" rel="noopener noreferrer" target="_blank" style="background-color: transparent; color: rgb(0, 120, 144);"><em>Spotify</em></a><em style="background-color: transparent; color: rgb(116, 116, 116);">, or </em><a href="https://flipmyfunnel.com/podcast/" rel="noopener noreferrer" target="_blank" style="background-color: transparent; color: rgb(0, 120, 144);"><em>here</em></a><em style="background-color: transparent; color: rgb(116, 116, 116);">.</em></p><p><em style="background-color: transparent; color: rgb(116, 116, 116);">And if a thriving community of growth-oriented marketers sounds like your kind of place, be sure to check out </em><a href="https://www.peak.community." rel="noopener noreferrer" target="_blank" style="background-color: transparent; color: rgb(17, 85, 204);"><em>PEAK Community</em></a><em style="background-color: transparent; color: rgb(116, 116, 116);">.</em></p><p><br></p><p><br></p>
How many virtual events have you attended since the pandemic started? 
Let's face it: most of them suck. But the ones that don't are the ones that embrace the constraints and innovate.
Events like Inbound. 
In the latest LinkedIn Live episode, I'm joined by Susan, title at Hubspot, who helped rethink the 20,000+ person event and create a virtual event that doesn't suck — it rocks.
We discuss:
How constraints foster creativity

Why business events need to be human first

How to pick what to suffer through from equally painful options
This is a #FlipMyFunnel podcast. Check us out on Apple Podcasts, Spotify, or here.
And if a thriving community of growth-oriented marketers sounds like your kind of place, be sure to check out PEAK Community.