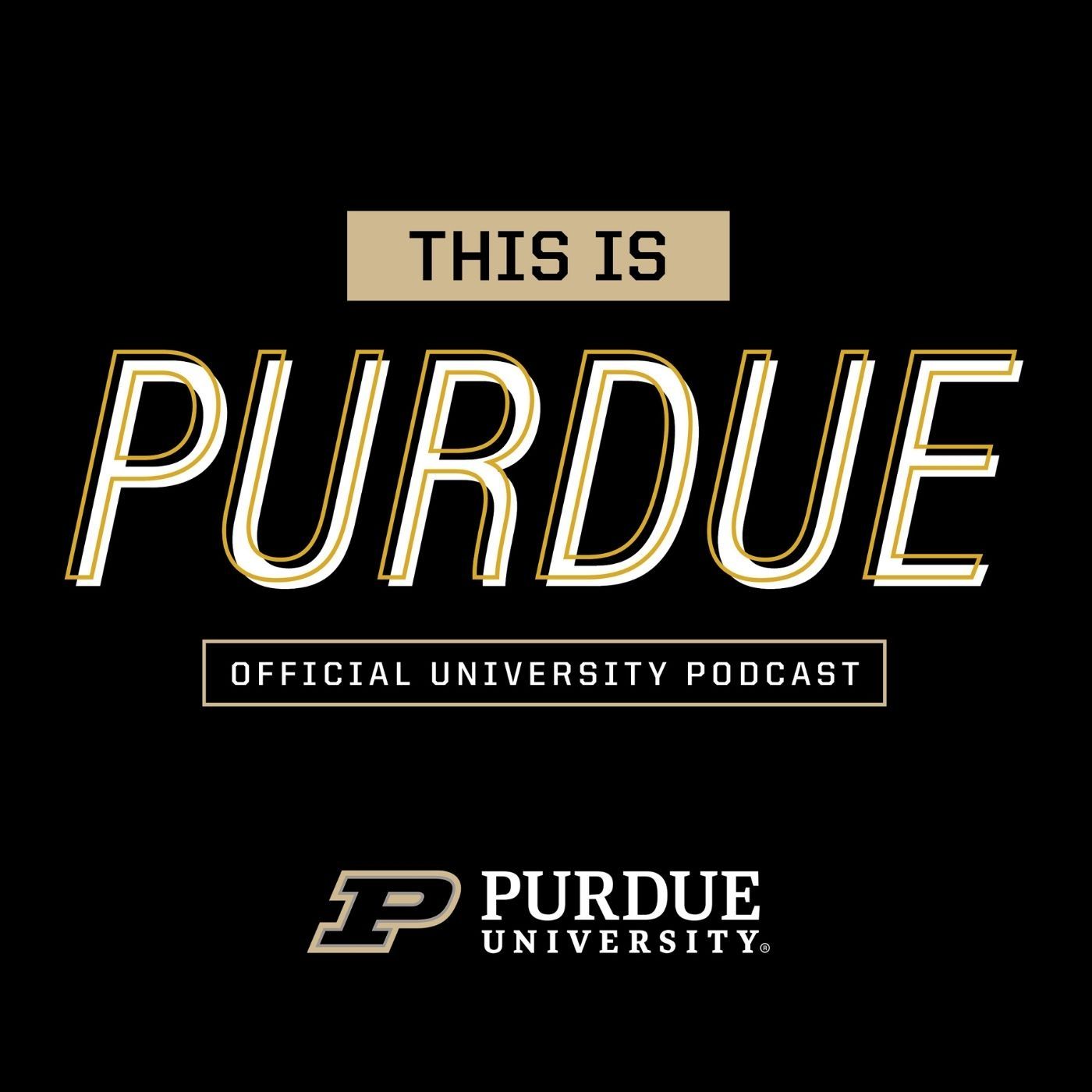 Episode 43  |  39:49 min
In-Depth with Purdue Men's Basketball Head Coach Matt Painter
Episode 43  |  39:49 min  |  10.28.2021
In-Depth with Purdue Men's Basketball Head Coach Matt Painter
This is a podcast episode titled, In-Depth with Purdue Men's Basketball Head Coach Matt Painter. The summary for this episode is: <p>In this episode of&nbsp;This Is Purdue, we're&nbsp;talking to Purdue&nbsp;men's&nbsp;basketball&nbsp;head&nbsp;coach Matt Painter.&nbsp;&nbsp;</p><p><br></p><p>Listen in as&nbsp;coach Painter&nbsp;discusses recruiting the right fits&nbsp;for the Purdue culture,&nbsp;his special&nbsp;relationship&nbsp;with former Purdue basketball coach Gene Keady, and&nbsp;that&nbsp;2019 NCAA Elite Eight game.&nbsp;Plus,&nbsp;coach Painter shares&nbsp;his thoughts on&nbsp;why Purdue University is the perfect place for him.&nbsp;</p><p><br></p><p>With Purdue basketball ranked seventh&nbsp;nationally&nbsp;in the&nbsp;Associated Press&nbsp;preseason&nbsp;men's&nbsp;basketball&nbsp;poll, the hype around this year's team is&nbsp;strong. You don't want to miss this episode!&nbsp;</p>
Show Notes
Guests
Transcript
Subscribe
In this episode of This Is Purdue, we're talking to Purdue men's basketball head coach Matt Painter.  
Listen in as coach Painter discusses recruiting the right fits for the Purdue culture, his special relationship with former Purdue basketball coach Gene Keady, and that 2019 NCAA Elite Eight game. Plus, coach Painter shares his thoughts on why Purdue University is the perfect place for him. 
With Purdue basketball ranked seventh nationally in the Associated Press preseason men's basketball poll, the hype around this year's team is strong. You don't want to miss this episode!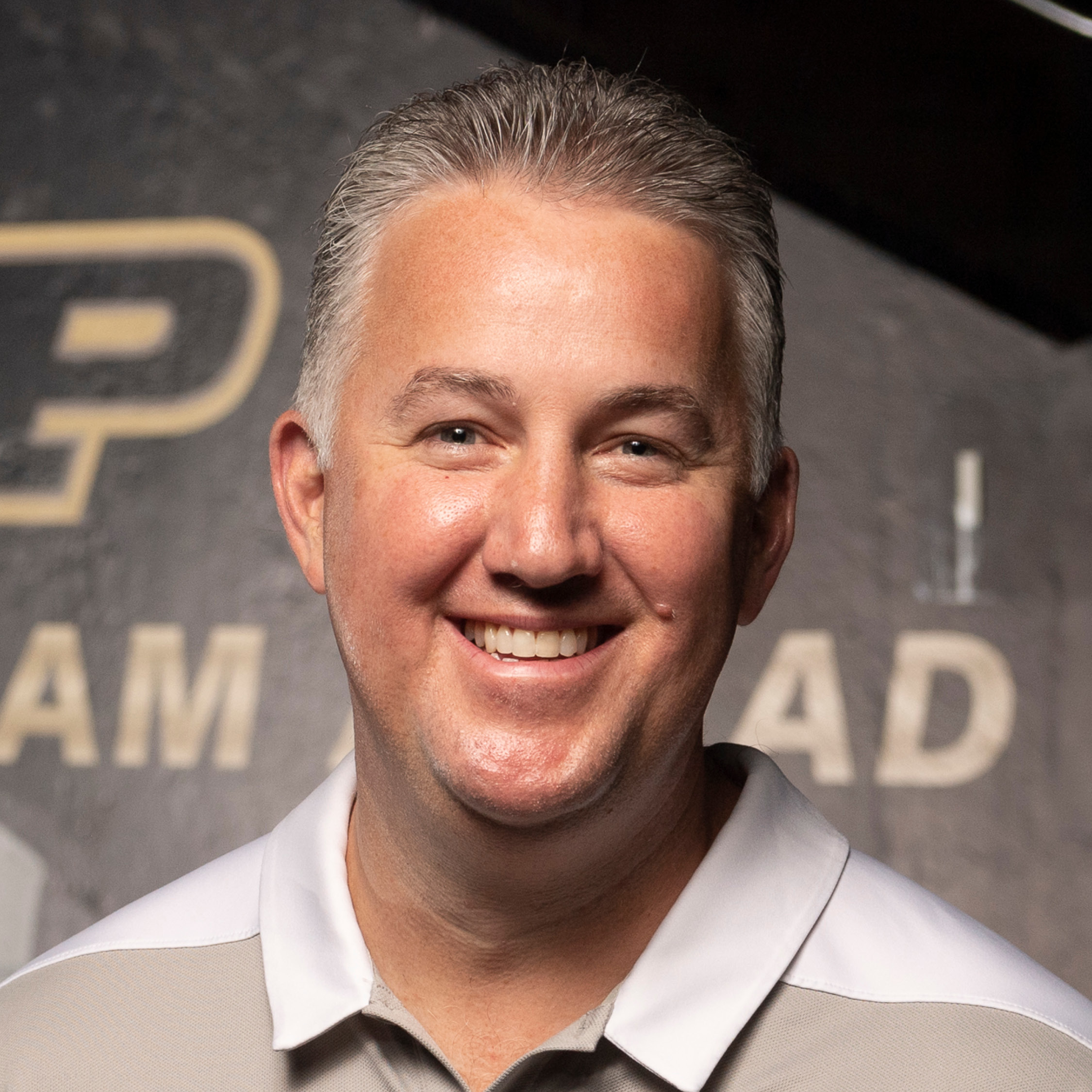 Matt Painter
Purdue Men's Basketball Head Coach
With five Sweet 16 appearances, 12 NCAA Tournament berths, three Big Ten regular-season championships, a Big Ten Tournament title and an international gold medal on his résumé, L. Dick Buell Men's Basketball Head Coach Matt Painter is widely regarded as one of the brightest young minds in all of college basketball. With a newly-signed contract in 2019 to stay on board through the 2023-24 season with five one-year extensions rolled in following that, Painter has a chance to cement himself as not only the winningest coach in Purdue history, but as one of college basketball's best coaches. After being one of four schools to reach three straight Sweet 16s (or beyond) from 2017-19, Painter had perhaps one of his best coaching performances of his career, leading Purdue to a No. 4 seed in the 2021 NCAA Tournament while boasting one of the nation's youngest rosters. The Boilermakers finished fourth in the Big Ten race, which was statistically the toughest conference to play in since 2000, their sixth straight Big Ten Tournament appearance with a double-bye. In 2019, after leading the Boilermakers to their first appearance in the Elite Eight since 2000, he was named the National Association of Basketball Coaches (NABC) Coach of the Year. Entering the 2021-22 season, Painter owns a 380-189 (.668) record in 17 years as a head coach, while attaining a 355-184 (.659) mark in 16 seasons at Purdue. In just 16 seasons, Painter already ranks third on the school's all-time wins list (355) behind legendary mentors, Gene Keady and Ward "Piggy" Lambert, both of whom have been inducted into the College Basketball Hall of Fame. Painter officially became the 18th head men's basketball coach in Purdue history on April 8, 2005, and immediately set about laying the groundwork for a dramatic reversal in the program's fortunes.
Twitter
Kate Young: Hi, I'm Kate Young and you're listening to This is Purdue, the official podcast for Purdue University. As a Purdue alum and Indiana native I know firsthand about the family of students and professors who are in it together persistently pursuing and relentlessly rethinking. Who are the next game changers difference makers, ceiling breakers, innovators? Who are these Boilermakers? Join me as we feature students, faculty, and alumni taking small steps toward their giant leaps, and inspiring others to do the same.
Matt Painter: I don't think there's a place out there better for me than Purdue University. I'm familiar with it, I understand it, I understand what's important. Purdue has an unbelievable brand so we keep sending that message. This is a life decision, this opportunity to be on scholarship, and be at Purdue and have all these things is great but now going forward you should use this as a springboard not just to have a great basketball career but have a great life.
Kate Young: Basketball season in Indiana, it comes around every year but this year, with this Purdue men's basketball team, Purdue fans can feel it, there's something different in the air. I've been so excited to share this interview with Purdue men's basketball head coach Matt Painter with you all. When I was at Purdue we were experiencing our Robbie Hummel, E'Twaun Moore, and JaJuan Johnson era, the buzz surrounding that team, those players, it was real. And there's a lot of buzz surrounding the Purdue team this season too, the official pre- season AP poll has this listed seventh in the nation, which is actually the highest ranking Purdue has had since 2009 during the era I just mentioned. And Jon Rothstein, a college basketball insider for CBS recently took to Instagram to share his thoughts on this year's team, he said," I've seen over 20 teams play live this pre season and none look better than Purdue." Now, most people including myself are excited about all this hype, thrilled, but Coach Painter he chooses to dive into the work with his team and while he would prefer to be ranked at the end of the season.
Matt Painter: Well, for a coach it's a little different, you're very process- based in terms of working every day, trying to have those building blocks, so obviously get ready for your first game. I think for us sometimes in coaching even though you have experienced players, you have to relearn things just like life or watching a movie and say," Hey, I've seen this movie but man I forget how it finishes." I mean, everybody has had that moment then once you do you feel like a fool and say," How did I forget that?" But that happens in basketball a lot, from one season to another, you have to be able to build things through the summer and do your best that you can do but it's not practicing six days a week, whatever it might be, and with your fall and winter schedule. So, for us just trying to improve, try not to miss any steps, and just simply get better every single day. I know that's kind of coaches talk and you're excited about the person. What you don't realize is it's all relatively speaking. There's a lot of change in college basketball with the one- time transfer. We are one of four high major teams that didn't take a transfer. We return our eight leading score, seven leading score, something like that. And then we've added some really good freshmen. And so for us, it's an advantage when you compare to other people, but you're still sitting there struggling to kind of go through things. So, just trying to kind of stay the course and it's nice to be ranked, it's nice to be preseason ranked, but you also want to be there at the end of the year and not the beginning of the year.
Kate Young: Right. And then do you guys feel extra pressure coming into the season?
Matt Painter: I don't. I mean, I think each guys a little bit different probably in that regard, but I think for the most part, you don't. You can just dive into the season, you dive into doing your job, and work and it's hard enough the way it is. Guys are going to school, obviously, practicing. The thing that you can't let happen is that social media, and sometimes the attention could be a real positive, but then sometimes it can be a negative. It's how you take in the attention or the intel. So you have to communicate some of those things. You're not going to take criticism from somebody you don't take advice from. And then, so that's a good way of just kind of gauging where you are and gauging what's going on, but they do. They read a lot and take that in. And I think that mounts a little bit of pressure with guys. So you just have to help them and how they decipher everything.
Kate Young: On Tuesday, November 9th, the Boilermakers kick off the season with a home game against Bellarmine University. The team's first home game this season also marks the first time some of these players will get to experience Mackey Arena in all its glory. How do you think it'll feel for the team, and for you to be back in Mackey, in a packed stadium?
Matt Painter: It will be great. A lot of our guys, our freshmen, have never been through that, but our sophomores haven't been through that, too. We have two red shirt sophomores right now, and they were here their first year when there was fans, but they both red shirted. And so we have a lot of guys that haven't been through... Isaiah Thompson has been through it. Our seniors have been through it and that's it. I think it's going to be real electric for everybody. I think we've seen that with our first home football game. Everybody was excited about it. Everybody's excited to get back in the stands. Obviously they played well and they won the game and that was great. But I think you're going to see that across our campus with a lot of sporting events.
Kate Young: Do you think the players learned any important lessons, and now they're ready to come back with a bang?
Matt Painter: You have to bring your own energy, whether you have fans or not, but when you're in Mackey Arena, the fans kind of do that for you. So that was really our 2 cents to our players in our prep was just," Hey, we have to bring energy. Our bench has to bring energy. People on the floor after being energy, the coaches have to bring energy", and sometimes that job is done for you when you're in an environment like Mackey Arena. So that was really our message just sticking together, helping each other out, but being positive and bringing that energy
Kate Young: Mackey is always discussed as somewhere, that's extremely hard to play at. Why do you think the Boilermakers spirit thrive so much in here?
Matt Painter: Well, I think, first of all, we have good players. I think sometimes that gets lost. We're in basketball country here in the state of Indiana, but through the years, traditionally, we've had really good players and our fans are fabulous. Our fans are, in my opinion, educated fans, obviously they're going to yell, but when they're upset and things are going to happen. But for the most part, we're very spoiled here because we have great student body. We have great fans, but more than anything, we have pretty good players, and I think that's the key.
Kate Young: Speaking of good players, Athlon Sports recently named Jaden Ivy, a preseason second team, all American and Treyveon Williams, a preseason third team All- American, and Sports illustrated named Treyveon, a junior at Purdue in the top 30 best basketball players in the entire country. When it comes to college basketball, a strong recruitment strategy is often key to a winning program. Coach painter compares recruitment to a puzzle, a puzzle that's never quite complete. How do you get the right fit for this Purdue culture?
Matt Painter: Yeah. Well, it's an inexact science just when you think you got things figured out, you don't. You have to always be working. Your puzzle is never complete. No matter what is going on, how successful, how much failure you have, your puzzle is never complete. There's things that are always changing. In coaching like who your team is on Tuesday, isn't who your team is on Wednesday. I know for somebody who's not in coaching, then I realize that there's just a lot of variables and a lot of moving parts with your team, but just trying to get a good player, a good student and a good person. And people would think," Well, man, that's profound. That's obvious, but that's hard to do", especially when you're trying to get something of size an elite player and things of that nature, we've really been a program of development. So, seeing guys that where are they going to be in three to four years, their upside, do they want to be at Purdue? Where do they fit in at Purdue, on campus, schematically in basketball? So there's a lot of things that go into it. The other thing is when you've done it a while, you have your history of success, but you also have your history of failures and it doesn't mean something is wrong. It just didn't work with you before. And so sometimes you beat your head and like," Ah, we can make this work with the next guy who's very similar." Then if that does work, it kind of gets you to change a little bit. So, why was this different, and how did it work? So you're always thinking through those things of what works for you, what works at Purdue? And then you just try to make the most thing... What happens for us is when we get stuck, and coaches understand this is that we're not drafting players we're recruiting players. And so we're trying to get them to come. You got to do a good job of evaluating, but you also have to have plan B, C and D if you don't get who you want, that's sometimes the sticky point because like, if you just don't have any big guys on your roster that would obviously be foolish. And there's not as many big guys out there as there is quality guards. So those things are so important when you're trying to feel the team and figure things out is what is your emergency evacuation plan when you don't get who you want.
Kate Young: And this year marks Coach Painter's, 17th season that Purdue. I asked him how recruiting has changed from when he was a player to when he first became a head coach to today. How has the explosion of social media impacted at all? And how does he find young men who will fit within produce culture, and mesh well with the coaching staff and team?
Matt Painter: I'm very fortunate because I've been able to stay at Purdue for a long time. So you see the benefits of the consistency, where when you see change a lot at other places in college basketball, it's hard. It's hard to pick up the pieces and change all the time, every four or 5, 6, 7 years. And when you can have some consistency that really helps everybody, it helps everybody in your program. It helps your recruits that are coming in looking at things, and saying," Hey, there guys are getting better. Their guys are graduating. I want to be in that position here in four or five years." So I think that's really helped us. Emotional people are going to look at things differently than people are looking at just the values of a program and things of that nature. So you get a couple of different thinkers when you go through the process. You've got to get that figured out and say like, who is really best here? And who's going to flourish in your program. And sometimes we get blinded, as coaches, by maybe the talent level in a certain spot. And now they're not a great fit, but man they give us some length or they give us some quickness. So sometimes as coaches, we make those type of mistakes. So when you get into social media, don't recruit through social media, don't recruit through somebody else's opinion. Form your own opinion, understand what's going on and do your due diligence with their background to make sure they fit at your place.
Kate Young: Right? And only you know if they would fit in the recruiting culture, right?
Matt Painter: And you got to be able to handle it, like you got to be able to coach, like when something is obvious to everybody else and you know it's not going to work, you got to be able to take that, just like lose it. You got to allow your losses, to form who you are as a program, as a coach, as players, and then be able to use those losses as positive. So the same kind of goes with that area also is like, be able to understand just because everybody is saying something, or everybody is trending a certain way, or somebody has ranked high there's guys that are ranked in the top 100 that are in the thirties that I wouldn't take over somebody who's at like a 110, but they're playing for us at Purdue. It's different. You know what works in your program. You have to be fair to your players, and just because these guys started last year, somebody comes in, and beats them out and that's clear you have to be fair to those guys. You can't say," Okay, here's the way it's going to be in three months." It's just, no, it's not the way it's going to be. I shouldn't say that. It might be that way. You know crosstalk.
Kate Young: They have to earn it.
Matt Painter: Yeah. No doubt. And so you have to make sure everybody understands that in your program. And I think that's really helped us with our chemistry and our culture is that we're not giving out promises that this is how many minutes you're going to play. This is where you're going to go. This is automatic. You got to come in and earn it. And a lot of people look at you and they're not quite hearing what they want to hear, but then if they've been through it before they respect it and Coach Keady was always that way. he was always very forthright. And I think once you are that way through players, now you might lose some people that way, you might lose some recruits that way. But when you do get them, now you're going to get the best version of that guy.
Kate Young: And then it's meant to be if you lose them because they're not playing the Purdue way.
Matt Painter: Correct. Well, it's just, they want promises. There's just no promises. There just isn't. It's not an individual sport, it's a team sport. And you're going to make decisions on what's best for your team.
Kate Young: Coach Painter focuses on developing student athletes who will represent Purdue with pride, a commitment to the community is part of Painter's focus on student athlete development and his players devote themselves to that cause spending numerous hours, volunteering their time back into the community. Coach says, it's all about balance.
Matt Painter: Just having a balance. they appreciate the support that they get. The thing that I've always preached to them was I use myself as an example is like, if they fire me tomorrow, we're still going to have a season, and keep things in perspective that we're lucky to be at Purdue and Purdue is not lucky to have us. And if you can just keep that, because it's hard. You get ranked. People talk about you on social media. You're an all- star in high school, and so many of these things get built up. And then when you get here, it's like, you're a part of it. You could be a big part of it right away. It might take you a little bit of time to be that piece of it. But you have to be grateful for the opportunity. And Purdue will work for you just like any great academic institution. They will work for you. Purdue, has a unbelievable brand. Having that brand and having that blue collar hard nose, great education, great people. That's what we want to keep getting guys that are looking in that direction. I think once you get guys kind of understand that they start using this opportunity to have a great life. If you're just going to have a great basketball career and that's all you're going to have, then you've been shortchanged, but you've allowed yourself to be short changed. So, we keep sending that message that this is a life decision, this opportunity to be on scholarship and be at Purdue and have all these things is great. But now going forward, you should use this as a springboard, not just to have a great basketball career, but have a great life.
Kate Young: Coach Painter also mentioned the NCAAs new name image, likeness opportunities has spurred a few workouts and camps with kids. He discusses NIL and its impact on college basketball.
Matt Painter: I think there's going to be some real positives from it. And I think there'll be some unintended consequences from it. There'll be some negatives, but like anything, you just have to be able to manage something and do what's right for your fliers and do what's right for your program. I don't think anybody is going to like sit down and say," Okay, education is really important to me being around good people is really important to me. Fitting in, in a basketball program is really important to me. Now name, image, and likeness is more important than those three things I just said." Doesn't mean it's not important. It just can't leap frog that the thing that's going to be with you, I always talk about our guys and say," Hey, you're going to be a former player for 40, 50, 60 years. Keep it in perspective." The basis of what you're doing and the decisions that you're making has to have substance. Choosing a school for academics, choosing a school for the people, choosing a school for the track record of their basketball program, I think are the pillars when it comes to decision making. But sometimes that gets lost or some people, you get some emotional decision makers in there, then they look back. Then all of a sudden they're transferring really quick or they're not happy and things like that happen. So you have to be concrete in thought when you're going through this things. But I do think that name, image and likeness has a positive spin to it where guys can make some money. Guys can do some things. Our guys have done workouts with kids. They've done camps with kids. And so that's really where we've been so far with our guys. Obviously we can't direct our guys in anything right there. And I think that's kind of the push to coaches out there is like" Hey, make sure you stay within the parameters, what this rule was intended to do, and not use an abused the rules." So I think that piece is kind of on the shoulders of the coaches to make sure they follow those rules and do what's best for college basketball.
Kate Young: Something interesting I learned during my research for this interview was that Coach Painter actually dreamed of going to a certain school in Southern Indiana. Their colors are red and white and okay, fine, one might say they're also known as a basketball school. I read that you wanted some play for IU when you were growing up. What's that about?
Matt Painter: Our whole family. Most of our family, I should say, went to IU.
Kate Young: Oh, my goodness crosstalk.
Matt Painter: ...grewup Indiana fans.
Kate Young: Okay. So what brought you to Purdue?
Matt Painter: Coach Keady, the opportunity. It was a blessing in disguise for me. Indiana wanted me to go one more year and go to prep school for a year and then come there. And they had some really good players at the time in my class, the time before that. And so then I liked Coach Keady and he was very honest in the recruiting. So, it was just something that kind of opened my eyes. I was emotional, like we're talking about, that I was not going to allow Purdue to recruit me just because I had just grown up a Indiana fan. And then right as I started to kind of think about it, and Purdue got in there. My parents really talked about how it was a business decision and it's a people business and give them a chance. And if you don't like them, then so be it. And right when they started recruiting, I liked everything about them. It was great. It was a good decision on my part. I probably wouldn't have made it without my parents' guidance of helping me through that. I feel at that point, not everybody has that next to them. Some people will have that where they'll sit down and be devil's advocate and do what's best for them. Sometimes it kind of goes the other way where they're making the decision, like they're the recruit and they're not the recruit. So I think people that are close to recruits, they know their happiness and it's so important that you go somewhere that you're going to be happy and you can sustain and stay for your entire career.
Kate Young: So you had that one track, like" I'm going to IU, and that's that." crosstalk And then your parents, who are IU fans talked you into...
Matt Painter: Yeah. My dad went to school there, uncle, my grandfather and my brother and my cousins. So you can kind of inaudible
Kate Young: What were family dinners like after that?
Matt Painter: Oh, they were fine. They were fine. Everybody was great about it. And so, but they got a chance to meet people at Purdue. They got a chance to meet Coach Keady. And so everybody really liked coach Keady. So, that was simple. They were fine.
Kate Young: I'm sure I'm not the only Purdue fan out there feeling very glad Coach Painter decided to play at Purdue. And you and Coach Keady have such a unique relationship. There's been two coaches at Purdue in 42 years.
Matt Painter: Correct.
Kate Young: You and him. Tell us about your relationship and how he's still involved at Purdue and how he's impacted you.
Matt Painter: Well, he's been able to travel with us at times. Obviously he lives in Myrtle Beach now. So he's not around all the time. But he comes in for kind of a period of time trying to see two, three games. He likes coming to the practices. He probably misses that more than anything, but he follows a lot of, not just Purdue, but like his former assistants, his former players that are now in coaching. And so he's a huge basketball fan, but no, we stay in contact. We talk about things and he wants to see Purdue do well. He gave 25 years of his life to Purdue University. So it means a lot to me. He means a lot to our other coaches and obviously our entire program and our fans. I think our fans get a kick out of it, obviously, when he comes back and he's still competitive when he's in the stands, and cheering us on. But one of the nicest guys you'll meet. You see him on the sidelines and he has a scowl, and he's competitive, and that's not who he is as a person. So he's always there for people and just wants to see Purdue do well.
Kate Young: So, clearly, Coach Keady has a special place in coach painter's life. And as Coach Painter describes his former coach and mentor genuinely wants to see Purdue excel. But what was it like playing for the legendary coach, Gene Keady, and how has Coach Keady impacted produce programs?
Matt Painter: He was demanding. He was really demanding after losses, but, in my opinion, he was easy to play for. He was simple. He expected you to give your best, he expected you to compete. And if you didn't he was on you. It was a great experience. Something that I didn't look back. And the thing that they've been able to do for me, Tom Rider, and Bruce Weber and all the coaches, not just Coach Keady, but after I was done, I went into coaching and those guys hired me, and helped me, and helped me get other jobs, helped me get this job. And so that's kind of the thing that we have, I think, that we're not going to be there four years of your career, you're going to have us afterwards. And then they've always been there for me and I've always appreciated that. And there's nothing I can really do to repay them. So you got to pay it forward and help the next guy out who comes through this program.
Kate Young: Do you have any favorite stories or something maybe behind the scenes with Coach Keady that...?
Matt Painter: He had an uncanny ability to be able to yell at somebody and tell them they were okay in the same sentence. Either I'm like excited and supportive or I'm upset. I mean, I'm not in the gray area, I'm in one or the other. And so it was a way to, whenever something happened, he was great at being able to fix it and make you feel good about it all in the kind of same breath. And it was like, it's obviously an art.
Kate Young: It's a talent. crosstalk.
Matt Painter: I'm still amazed by how inaudible we leave the locker room or wherever we were meeting or talking about I go," I guess we're okay. We're fine now, right?" And it was always eventful. it was always eventful. They seemed, as a coaching staff, like they were prepared and it's something that I've always taken with me of just kind of making your hard work fun. Is it demanding? Yes. Is it tough? Yes. Do you have to sacrifice without question? Everybody has to sacrifice when you win, and the people around players have to sacrifice. That's sometimes a tough piece to understand, because they want to see their son or daughter do really well in competitive sports. And so he was somebody that did that. We worked hard, but we tried our best to make it fun. I didn't think the conditioning was fun. I didn't think the lifting weights was fun, but the basketball piece was pretty demanding. But we really worked together, were competitive together to have fun with it. Why I think it's kind of the blueprint that Coach Keady left for here. We've used a lot of it from an academic standpoint, from understanding big picture things of holding guys accountable, academically, socially, but also holding them accountable, basketball wise. Play the game the right way, play together. And I think that's something our fans really appreciate when it kind of gets to social media or whatever. You can't be an old curmudgeon and just like, say," Oh, I'm older and social media. I don't care about all that." No, that's the way it is. You have to adapt as you start to get older as a person. I think that's so important as a coach, as a player, is to be able to adapt, be able to use something in a positive fashion, but also understand nothing changes in terms of the pillars of success. You still have to be on time places. You still have to try your best. You still have to be a good teammate. Those things are always going to be there. You can't turn the ball over. You have to rebound, and then you have to win that possession war in a game. Especially if you have a little bit less talent, those things don't change, and that's something for your guys. And like what leads to winning, what leads to success, what leads to us, having that good harmony within ourselves as a program, those things don't change. Now, the information and how we get it changes. Everybody knows everything, but it's no different than 30, or 40 years ago when you told somebody growing up don't believe everything you read. Now, you just read more and now you see more and you'll see, it's like a highly recruited guy come in. And after three or four games, he's playing 14 minutes and he's averaging four points. I was like," Well, what's wrong?" He's 18 or 19. And these guys are 21, 22. They're more experienced. And it doesn't mean they're better, but they're just in a better position right now because of their experiences that they've already had, that that person hasn't had. In time, obviously he's a talent, he's going to grow into that. When? You don't know. I always say that about players like," Hey, he's going to be a really good player." When he's going to be a player, depends on all these other variables. And so you try to do everything in your power as a coach to help that person be successful.
Kate Young: How do you sense that, that they're going to be a really good player?
Matt Painter: Just their abilities and their production. You get the contrast of talent versus production. If you just want to go get the most talented guys, you're going to find some guys in that talent pool that's productive. But sometimes you're going to find people that can jump over the moon or they can't get a rebound. They're very talented. They can do a lot of different things. But when you get into a game, are you doing productive things to help your team win? We get gauged on winning. You don't get gauged on rankings. You get gauged on how constructive are you working with four other people on the team to help your team win? So don't get lost in that, but also find the really talented people that are productive. That's the key. You got to be able to see what they've done before and in what fashion and what environment we get to watch guys in a lot of different environments. So, you get to see them play open gym in their high school. You get to see them practice through high school. You get to see them play a high school game. You see them in an AAU game who watched huddle or synergy on film. And so you're seeing a lot of them, you're getting their stats. You're breaking things down. You have a transcript. You're talking to people that are around them that are unbiased. You're talking to people around them that are biased. So, you just have to use your experiences close to 30 years of coaching, and evaluating, going through the process yourself as a player, so you have a wealth of experiences that should help you as you've made a lot of mistakes. Hopefully, you may have had more success stories than making mistakes. And it's not really a mistake in taking a player, it's making a mistake in the process of evaluation or in the process of understanding what's going to work at Purdue. And so that's what I kind of started with, with that puzzle. And that's what you're always kind of working towards, and realizing that you're never, ever going to be 100% kind of in this an exact science.
Kate Young: And another part of Coach Keady, and now Coach Painter's legacy at Purdue, the rivalry between Purdue and that other university coach painter was very close to attending. And when we talk about other schools in the state, why do you think the IU, Purdue rivalry is so special?
Matt Painter: Well, I think it's great. Sometimes you'll have some in- state rivalries like a North Carolina, Duke that's within your conference. And so like we have the same thing. We have that in- state rivalry and it's within the conference, too. So I think anytime you have that within the state, you're going to have, through the years, the rivalry gets branded, but it's still trying to win a Big Ten championship, and trying to beat your rival, too. So that makes it even bigger than it really is. So I think it's excited as some of my best moments as a player is being able to beat Indiana. Coach Knight was such an icon and they were so successful. And so that was really our measuring stick when we play, when I played and Coach knight, was at Indiana, that was the measuring stick. You had to be more successful than Indiana. That was huge. That was big for us, Indiana and Coach Knight made us better. There's no doubt about that, that competitiveness, that rivalries, those personalities Coach Knight and Coach Keady. That was cool. I don't think you'll ever see that again.
Kate Young: I would agree with that. Is there anything special that even the team do to prepare for these rival games?
Matt Painter: Not really. We try to keep our focus on doing our job and knowing what's going on. We'll do some things every now and then just to make sure if we're going into a place like a Michigan State or an Indiana, how loud it can get, they probably do the same thing when they come into Mackey Arena. And we'll bring in the noise and practice that way, where we can hear ourselves think and things of that nature. We'll have some former players reach out to our current players to kind of set the tone for how important it is to them, and so to make sure they understand. Sometimes you get a younger player, especially somebody from a distance that doesn't totally grasp it yet. So we want to make sure they grasp it before they go through it.
Kate Young: When they're walking into assembly hall they're not like" What is happening?"
Matt Painter: Yeah. No question.
Kate Young: Purdue basketball has seen immense success over the years. The team hasn't lost to IU since early 2016. And we have made the NCAA tournament the past six years, but we're still aiming for a national championship. Which brings us to that elite eight game and the 2019 NCAA tournament. Yeah, you know the one. I had watched a few Purdue games that season, but as they kept making their way through the tournament, I started to pay attention more and more. And then the elite eight game brought them to Louisville. When I thought tickets posted from someone I followed on Twitter, I went straight to the DMS and claimed them. It was just a two hour drive from me. My husband is an IU grad, so I didn't offer him my second ticket. No, no way. Instead, I called up my mom, although she's a Michigan State grad herself, she was also a Grady Eifert's kindergarten teacher, and she genuinely enjoys college basketball. She was in. And it suddenly turned into a family affair when my dad and my brother came along too, when we walked into the KFC Yum Center, it felt like it was practically a home game for us. Carson Edwards scored 42 points. And Ryan Klein was absolutely on fire. The whole team was. It was a competitive game that brought us into overtime, but we all know the outcome of this game. And I'm not a sports reporter or a basketball expert, but Coach Painter's thoughts about this game really surprised me. 2019 was a really big year for Purdue basketball. I ended up going to that game in Louisville. It was amazing, but it was heartbreaking. What lessons do you think were learned after a game like that?
Matt Painter: Well, I think for that season we started off six and five. We lost four starters, the four reserves on that Elite 18, Big Ten championship team, 2019 those guys were reserves and now they became starters. And I didn't think when we had struggled that we were playing the wrong guys, like sometimes you get to where it's like," Man, like I got to find the right combination. Maybe a couple of these guys are just reserves and they're not starters." And that happens sometimes. I didn't feel that way. I felt like," Hey, we're playing the right guys. I like these guys. We have to play better within what we're trying to do." Obviously we had an electric player in Carson Edwards. We had a very experienced player and Ryan Klein, Grady Eifert, Matt Harms, Nojel Eastern, like those guys really shaped our team and really helped our team there. So to get to that point at the end of the season, and we lost in the quarter finals of the Big Ten tournament, didn't play well after, getting a share of the Big Ten title and then really started to play well in the NCA tournament, earlier had started to shoot well. Obviously Carson was very hot and made a lot of shots. And so just the lesson learned, like you never know, sometimes you can be playing well and just kind of keep that momentum going. And then sometimes you could be struggling. Then it switch. The NCAA tournament is a crap shoot. People don't realize when you play somebody in NCAA tournament, no matter where your seat is they're good, too. Everybody earned their way into it. Now you're on a neutral court. You're not as familiar a lot of times with teams, but for us to be able to play well, shoot well, to get there, is it heartbreaking there at the end, especially when you, as a coach and go back? Sometimes as a coach, you go back and you're like," Man, I liked to be able to do this all over again." I don't feel that with that game. Most of the time you do feel it. You do feel like man, I wish we had these things back. Someone will go," I wish you could go back and make this shot or make that shot." Well, that's different. Everyone's trying to make those shots. That's not what you do as a coach, you go back and say," I wish I wouldn't have ran this and ran this at this time, or maybe play this guy a little bit more through this stretcher." Had an offense, defense sub more. And you don't feel that way after you watched that game. And obviously you have to go back, and watch it for us because we ended up playing Virginia in the ACC Big Ten challenge the next year. So you go through and it's tough to watch. And when people bring it up, you want to grab a couple of pencils and jam them in your eyes just because...
Kate Young: I'm sorry!
Matt Painter: It's painful to a degree when you get a question about it, man, but you've got to use that kind of anguish to motivate you, to push forward, to get back in that position and just be a little bit better. And what people don't realize is we did get into overtime and we do have a lead under a minute, in overtime too. So like we were in very good positions twice. Comes down to one play, one possession both times and give them credit because Virginia got into the final four and was in that position, both of those games again, where they are in a tough spot and they found their way through those things. And that's what you have to be able to do. It's a fine line between winning and losing and you've got to be able to make that one more play to help your team.
Kate Young: That's so interesting that you're like, okay, with that loss.
Matt Painter: You're okay with your decision- making as what you're okay with. That's the piece of it. Because sometimes you go back and you watch those and you're not okay with your own decision- making and you're really inaudible A lot of things get dissected in basketball is an easier game to understand, but it's still watched by millions and understood by few, even though if you watch a college football game or professional football game, you have to have some background in football to be able to understand everything. If you have no background, you're not going to understand anything. Well, basketball is a little bit different. So more people understand it. More people think they understand it, they get a grasp. It's just a little bit easier. So you get a lot of that. There's an old saying in coaching, if you listen to those people, you'll be sitting with those people. You have to be strong in your convictions, but you also have to have an open mind to be able to think things through, to say" Hey, maybe I should have done this, or maybe I should have done that in those positions", and you'd like to get some of those moments back, but that wasn't one of those examples.
Kate Young: Coach Painter is a true Boilermaker. He went here, he played here. He now coaches here. He raised his family here. He shares what the Purdue community means to him. We've talked about the Purdue community, the culture, the spirit. What's it been like living here, raising your family in West Lafayette?
Matt Painter: It's been great. It's a nice place to live. Obviously, I'm biased being a Purdue grad, but no, it's cool. It's a great location. The community is obviously very supportive. It has a little bit of a high school ring to it. In terms of when you have games, everybody comes, and watches, and support. You don't have to battle professional sports here. Indianapolis is close and Chicago is close, but still in this community, football, men's basketball, and all of our sports it's a big deal. I think that is something that I really look forward to is like being able to come back in, come back into Mackey and see those fans and all the people that have supported us, but no, it's a super place to live. And obviously the educations very good in the high schools in this area.
Kate Young: And your son, Brayden graduated last year. He's a manager for the team now, what's it like working with him?
Matt Painter: It's good. he gets excited probably a little bit more excited than I do at times. As a coach your emotions and how you do things like you try to measure them and you try to stay one step ahead. And so sometimes you're not even thinking about what's in front of you as much as what could possibly happen at the next step. So you're kind of being that way. He's not that way. He's fanatical and he's cheering on the team and very, very supportive. So it's cool to have him around.
Kate Young: And do you think he got the love of basketball from you? Or he's always been that way.
Matt Painter: He's always been that way. He's that way about Purdue football too. He's a big supporter of Purdue football and he wants to talk about it a lot more than I want to talk about. On my end, I like doing it and then kind of your crosstalk.
Kate Young: Decompressing?
Matt Painter: Yeah. Well, your answers are going to come to you organically and people always say, who are you going to start? Or what are you going to do here? And I'm like, I'm waiting for the players to tell me. So he's always wanting those answers from me. And I always give him the same answers and like whoever earns it, whoever gets it. But then he'll talk to me about the third string, free safety and Purdue football and be like," Hey man, unless you give me a inaudible I don't know who that is, or what's going on", but he stays on top of it with our team. And obviously with the football team.
Kate Young: Sir, Brayden caught that incredible Boilermaker football win against number two ranks Iowa on October 16th. Anyways, Coach Painter has seen tremendous success at Purdue. He has won four Big Ten coach of the year honors, which is tied for the third most in league history. Coach Keady won seven, Coach Knight won five, and Coach Ryan also won four. And Coach Painter's 13 NCAA tournaments are the most for a coach nationally under the age of 55. Coach Painter explains why he chooses Purdue again, and again, and again. Why Purdue? Why have you continued to stay here? You were a player here. You have a long history with Purdue basketball, but why here?
Matt Painter: I think it's the best place for me. Anytime you have success, you can't look at it like Bill Walsh calls it, the disease of me. When you're in a group or an organization and you run it, there's a lot of people that lead to your success and you can't look at it. Well, a lot of coaches look at it like I'm the reason why we've had this success, and you're a part of the reason, but you're also a small part of the reason. I'm yet to see a great basketball coach and bad players. I'm just yet to see it. I don't think that exists. So, your product is your players, and you have to have good people. You have to have good players around you and then you have to have the support. So like when you're looking at jobs, you look at Purdue as a job and you say," Well, what do I want to do? What do I want to achieve?" It's got great academics. It's got great people. And they've had a really successful basketball program through the years. And so now you've got to be able to go match that and then raise it the next level to say, this job is going to be better than Purdue. I don't think there's a place out there better for me than Purdue University. I'm familiar with it. I understand it. I understand what's important, but I also stay in my lane. I'm just the basketball coach. I'm not making decisions on campus. I just want to be the basketball coach. And that's been very easy and healthy for me in that regard, we have a great president. We have a great board of directors. We have a great AD in Mike Bobinski. I always say to other coaches out there and they wouldn't be able to comment publicly said," But who can say that in high, major basketball?" Who can say," Hey, you guys are going in this direction on campus. You're going in this direction financially. You're going in this direction, everything that you do", and Purdue's really going in a great direction, and it's having a lot of success and you're not even talking about basketball. Now, when you're in the situation that we are in this state, why would you want to go any place else? This was just the perfect fit for me.
Kate Young: Good luck to Coach Painter and the Purdue men's basketball team as they enter this season. And as the kids say, death, taxes, Matt Painter. Be sure to head over to our YouTube channel, youtube. com/ purdueuniversity, to see my full video interview with Coach Painter, right on Keady core in Mackey Arena. Thanks for listening to This is Purdue. For more information on this episode, visit our website at purdue. edu/ podcasts. There, you can head over to your favorite podcast app to subscribe, and leave us a review and as always boiler up!