Former U.S. Surgeon General Dr. Jerome Adams to Lead Health Equity Initiatives at Purdue
This is a podcast episode titled, Former U.S. Surgeon General Dr. Jerome Adams to Lead Health Equity Initiatives at Purdue. The summary for this episode is: <p>In this episode of&nbsp;"This Is Purdue,"&nbsp;we're welcoming Dr. Jerome Adams,&nbsp;Purdue University's&nbsp;first executive director of health equity initiatives and professor of practice in the departments of Pharmacy Practice and Public Health.&nbsp;</p><p><br></p><p>Dr. Adams, the former Indiana state health commissioner and the 20th U.S.&nbsp;surgeon&nbsp;general, discusses&nbsp;his&nbsp;background, how he felt when he got the call to serve as the nation's doctor, and&nbsp;dives into what health equity means.&nbsp;</p><p><br></p><p>Listen in as he explains how&nbsp;he intends to help amplify the efforts of the Purdue Extension program to promote health equity throughout&nbsp;Indiana and particularly in rural communities, as well as work specifically with the business community to make the case for health equity as workforce and economic issues.&nbsp;</p><p><br></p><p>It's only on Purdue's official university podcast!&nbsp;</p>
Speaker 1: Hi, I'm Kate Young and you're listening to This Is Purdue, the official podcast for Purdue University. As a Purdue alum and Indiana native, I know firsthand about the family of students and professors who are in it together, persistently pursuing and relentlessly rethinking. Who are the next game changers, difference makers, ceiling breakers, innovators? Who are these boilermakers? Join me as we feature students, faculty, and alumni taking small steps toward their giant leaps and inspiring others to do the same.
Dr. Jerome Adams: The brand of Purdue is something that really can help people across Indiana and beyond regain trust in science and in the scientific process. That's what I think is going to have to be an important part of our health equity initiatives here because not everyone has equitable access to the information they need to make a healthy choice.
Speaker 1: Throughout the past few months, this podcast, the official university podcast, continues to evolve. Whether it's Purdue's athletics, traditions, leadership, or innovations, we're telling the stories of boilermakers who are persistently pursuing their next giant leap. And now we have the honor of introducing new boilermakers to our family through this platform. Cue Dr. Jerome Adams.
Dr. Jerome Adams: I was the 20th United States Surgeon General. In the last 200 years, there have been twice as many presents as there have been United States Surgeons General and I was just the second African- American male to serve as Surgeon General of the United States. When I came into the role, I had to deal with three category five hurricanes that hit. Once we got that situation a little bit stabilized, it was dealing with the opioid epidemic, the epidemic before the pandemic, then of course COVID.
Speaker 1: And before his service as our nation's doctor, Dr. Adams served as the Indiana State Health Commissioner from 2014 through 2017.
Dr. Jerome Adams: I ran the Indiana State Department of Health. For people here in the state who've been paying attention, I was the Doctor Box before Doctor Box. And so that was a really fun role, but also challenging role. Once again, several crises we had to deal with. I came in right at the beginning of Ebola and had to work with people throughout the state to make sure they were prepared for a potential Ebola case. Thank goodness we didn't get one, but we actually put in a tremendous amount of work to make sure we could screen people and have resources available if they needed it. Then after that, it was dealing with the NHIV outbreak in Scott County, Indiana, related to injection drug use. And then it was Zika. And then it was a lead contamination situation in east Chicago. So, crises tend to follow me. And before that, you and I knew each other back when I used to work at Indiana University School of Medicine, and that was specifically Eskenazi Health, the county hospital in Marion county. Working with the underserved, working with vulnerable populations, indigent populations, population that didn't have the capacity to pay. That really helped me understand the challenges that people face and it informed my work as health commissioner and as Surgeon General.
Speaker 1: Clearly Dr. Adams has quite a few accolades under his belt. But his next giant leap, well it's serving as Purdue University's first executive director of health equity initiatives. He was also named a presidential fellow and he'll be a professor of practice in the Departments of Pharmacy Practice and Public Health and a faculty member of the region inaudible center for healthcare engineering at Purdue. Dr. Adams describes this new role.
Dr. Jerome Adams: President Daniels really looked at the landscape that exists and saw that," Hey, we've got a lot of great things going on in public health and pharmacy, but also in ag and an engagement, and in liberal arts." These all are wonderful, but we need some coordination and we need some focus. And so really what I'm going to be doing is helping come up with a strategic plan to highlight, to showcase, the things that are already going on here at Purdue in the health equity space. But also to help us continue to innovate and grow and work with the community, not just in west Lafayette, but throughout the state and throughout the nation. Because I believe when you look at how Purdue is now the top producer of astronauts, we want Purdue to be the top producer of experts in health equity in the same vein.
Speaker 1: Are there any major goals that you're going to focus on in this role first thing when you start?
Dr. Jerome Adams: Well, I'm going to come in and really start off by doing a survey. And when I say survey, I mean talking to all the people in these great departments across campus who are having an impact, already have an impact. Look at our vet school. You go backwards, Ebola came from an animal vector. Zika came from an animal vector. Even COVID came from an animal vector. And so you've got the vet school here that people don't normally think of as being an instrument of promoting public health. Ag, again, like I said, public health, pharmacy, the nursing school, you have so many assets here and I'm going to start off by talking to the leaders of those institutions and doing a survey and figuring out," Okay, what assets do we have? And then how do we get everyone pointed in the right direction?" But to be a little bit more specific, one of the things that I think is an asset here is the Purdue extension program. In all 92 counties, Purdue has educators across the state. And if we can leverage those educators across the state and really make sure we're coordinating our research and our outreach in a way that helps them move the needle on certain issues, we're 41st. Ranked 41st in terms of health of all 50 states in this country. Then we can move those overall metrics and outcomes in the right direction
Speaker 1: While researching and preparing for this interview I noticed a common theme. Dr. Adams has been passionate about reducing health disparities in minority communities for his entire life. But when we talk about the term health equity, what exactly does that mean? Dr. Adams breaks it all down for us and shares more about his background growing up in a rural community in Maryland.
Dr. Jerome Adams: Let me go backwards a little bit for your listeners, because a lot of people don't know what health equity even is. And we talk about disparities. Person A has a different health outcome than Person B and we start digging into why that is. And we ask ourselves," Is it because they don't have equal access to resources? Equal access to health insurance, equal access to hospitals." And that is a first step. But we've got to understand a quality doesn't get us to where we need to be. So, I'll give an example that many people can relate to. You're trying to get into this building right here and it's elevated somewhat. So, there are steps and everyone has the opportunity to take those steps. But what if you're a person who's disabled? Equality doesn't get you to where you need to be and doesn't give you the access that you deserve relative to someone who is not disabled. Equality in that sense may be providing a ramp for one person to go up and stairs for another person to go up. But then you get into the building. There's an elevator that can take it to the top floor. Well, the buttons are really high in the elevator. So, if you're a child or someone who's shorter, you may not be able to reach that top button where someone else who's taller may not even realize that it is a privilege to be able to reach that button and get to the top floor. So, making sure those buttons are in a place that everybody can access them, that everyone has equitable opportunities to be able to be successful, to get into the building, to get to the top floor. And I wanted to say that first because we want people to have a common understanding of why this is important and how Person A may be in a disadvantaged situation and Person B, unbeknownst to themselves, really not about anything that's their fault, may be in a privileged situation. So, now that you have that as context, I grew up in a rural community. Grew up on a farm, an old tobacco farm as a matter of fact. Irony there given that I was the Surgeon General of the United States and had the warning on the side of cigarette boxes. Grew up poor. I'm African- American. That was the trifecta, poor, African- American, and rural, for poor health. And not only did I suffer from asthma and in and out of the hospital quite frequently, but I saw many members of my family in and out of the hospital, many family members who died at a premature age because they didn't have equal opportunities to make healthy choices, to eat fruits and vegetables, to be able to exercise, to get to hospitals where they could get good preventative care or good treatment when they needed it. And that instilled in me this desire to focus on health equity in everything that I did. So, when I was a physician, I chose to work at the county hospital helping people who were like me. When I was state health commissioner, I focused on HIV and AIDS. I focused on people with substance use disorder. I focused on infant mortality. Not to really highlight the problems that people face, but to come up with solutions to help them be their healthiest selves. And even as Surgeon General of the United States beyond COVID, which is all anyone can think about now, we focused on uncontrolled high blood pressure, which disproportionately affects people of color and people in rural communities. I put out a call to action on maternal health, highlighting that women in the United States have much poorer outcomes and women of color have poor outcomes yet around the time of childbirth. So, that's really going back in my history to today, where that passion comes from for health equity.
Speaker 1: And Dr. Adam's new role is just one of the many ways Purdue is supporting the strategic initiatives set in Purdue's next moves. One of these next moves is the equity task force, which Purdue has committed$ 75 million to sustaining an equitable environment at Purdue with a focus on representation, experience, and success for black boilermakers. As Purdue university President Mitch Daniels announced Dr. Adams' appointment on September 30th, he said, quote," Dr. Adams represents the highest level of excellence through decades of caring for patients and service to the nation and public health. He has consistently demonstrated commitment for health equity prior to, during, and subsequent to his time as Surgeon General. We are thrilled to have him provide leadership at Purdue and represent Purdue globally in this important strategic area." End quote. And speaking of Dr. Adam's service to the nation, I asked him about his time as our country's Surgeon General. When we talk about serving as a Surgeon General, what was it like getting that call and accepting this huge honor?
Dr. Jerome Adams: It was surreal. It really was. I worked for then Governor Mike Pence and so it's really cool to come here and work for former Governor Daniels. And I've been fortunate. I've been fortunate to have a relationship with Governor Holcomb, our current governor, worked for him for a while, worked for then Governor Mike Pence, and now I get to work for former Governor Daniels. But Mike Pence called me up and said," Hey, I need you to come to DC." It's easy to forget, but it was a really tumultuous time. It was a time when the country was really in turmoil just because of the vitriolic election of 2016. And if I'm going to be honest, there were people who said," You shouldn't go out there and do this. You shouldn't subject your family to this situation." But I'm a big believer in public service. Come from military families. And if you're called upon to serve, I think that you need to really think long and hard before saying no, because we're blessed that other people who came before us sacrificed their lives, sacrificed their talent, and really worked hard to make this the great country and the great state that we have before us now. I thought about it long and hard and I thought my wife was going to tell me," No." And my wife said," No, if you have this opportunity, you absolutely need to go for it." And so went out to New York. It was when they were in Trump Tower and it was crazy. It was insane. There were people all around, there were police all around, and I'm walking into Trump Tower and my phone rings and it's my mother- in- law who live in Northern Indiana who calls me. And she goes," You're on TV! You're on TV!" And she's watching me walk into Trump Tower on national TV because they had those stream of who was coming in and out. Got there early. Thought that I'd have a little bit of time to myself. Get off the elevator and it's Newt Gingrich and his wife sitting there in the office. So, I'm immediately on and have to show them that I'm competent. And then they asked me to come into the office and it's me, President Trump, it is Reince Priebus, his chief of staff, and it's Bannon on the other side. And so you talk about an intimidating setting. But we had a great conversation. Believe it or not, we talked a lot about vaccines. I like to think that that conversation and then my relationship with the president may have played a part in him deciding to get his vaccination when he did and him supporting Operation Warp Speed as much as he did to get a vaccine available in record time. So, I think when you're called to serve your country, you go and you serve your country if you can. And you never know in what ways you may be able to have a positive impact.
Speaker 1: Right, and you did have so many positive impacts. And even like you said, we always focus on COVID, but before that you had all of these other initiatives going and you had other issues you were facing. And one of those other initiatives before the COVID- 19 pandemic was his US surgeon General's advisory on Naloxone and opioid overdose in 2018, Naloxone is a synthetic drug which can treat narcotic overdose in an emergency situation. Dr. Adams said expanding the awareness and availability of this medication is a key part of the public health response to the opioid epidemic. He explains more about this advisory, the first one issued in over a decade. Plus he shares a personal story on how his family was impacted by addiction.
Dr. Jerome Adams: One of the things I'm most proud of was a Naloxone advisory. So, I recognized coming in, particularly coming from Indiana, and that we had an epidemic. There was a person dying of an opioid overdose, every 11 minutes in this country. And particularly in Indiana, I worked with Justin Phillips who leads Overdose Lifeline to help provide Naloxone and lower the stigma around Naloxone in the state of Indiana. So, when I became Surgeon General, that experience really made me think, how can I use my bully pulpit? Well, it's to lower stigma around substance misuse and increase the availability of life- saving Naloxone. So, I put out the first Surgeon General's advisory in over 10 years, calling on more people to carry Naloxone. And the amount of Naloxone dispensed in this country went up 400% after that advisory. So, I'm really proud of that because I was able to use my bully pulpit to save lives. But the other report that I put out was about community health and economic prosperity and it was really making the case that America's poor health is not just a medical issue, it is an economic issue. You look at communities now across Indiana, they don't have enough healthy workers to be able to go to a company and really convince the company to come to their town because people have substance use disorder, people have diabetes, people have smoking related illnesses, and it impacts their ability to be able to participate in the workforce fully. And so I've worked with the chamber of commerce, I've worked with the UVA Darden School of Business, and I hope to be able to work with the Krannert School of Business now that I'm here on campus, to really make the case to businesses that when you invest in healthy communities, you're not just improving individual health, you're creating a healthy bottom line. Healthier workers are more likely to show up and more likely to be productive when they're at work and they're going to cost you less. The average person with diabetes cost$ 5, 000 more per year in healthcare expenses to their company than someone who doesn't have diabetes. So, even when you look at things like stagnant wage growth, imagine if you had that extra money to give to someone as a raise as opposed to having to spend it to pay ever rising healthcare costs.$ 20 billion a year in lost productivity just from diabetes. One disease. Just from diabetes. Imagine what could happen if we had that money to be able to raise people's wages. And so if we can improve people's health, by giving them better opportunities for health, complete streets, access to fruits and vegetables, smoke- free environments, then again, we're going to help our business community out and we're going to have a healthier workforce and more people are going to want to come to Indiana. But to the point, more people are going to want to stay in Indiana. You don't want to educate all these wonderful people here at Purdue only to see them leave and go to another state. We want them to feel like Indiana is the place to be, to raise a family, to be healthy and to live a long life.
Speaker 1: That's a great point. You have a personal tie to the opioid crisis. Your brother battles addiction. How did you, as Surgeon General, you're talking about you have this huge audience and you have this chance to serve. What kind of initiatives did you put forward? Tell us about that experience. Being able to lead the country and have that personal tie at the same time.
Dr. Jerome Adams: I'm a person who very much believes in leading by example and I try to bring my authentic self to everything that I do. One of the things that people would say when they would look at me and Tony Faucci and we were often on TV together, is that Tony was very professorial and very authoritative. And people said," I felt like you were my neighbor." And I think we were a good yin and yang because I speak to people the way I speak to my neighbor or the way I'd speaks to my mother or my grandmother and you share stories. And I shared the story about my family struggle with addiction, even though it was painful. And it was painful. While I was Surgeon General of the United States, my own brother was in jail due to crimes that he committed to support his addiction. And you look at that dichotomy there. Grew up in the same household, same parents, one person is in the highest office in the land, in the White House between the president and the vice- president. The other person is in a jail cell struggling with addiction. And so I would share that story more than anything because a lot of my initiatives as Surgeon General were designed around lowering stigma. And stigma is when we separate ourselves into us and them. And us, we're good. And them, they're bad. But the fact is there are a few families that have been spared from struggles with addiction. Whether it's substance misuse, or traditional opioid misuse, or meth, or alcoholism, or food addictions, or other sorts of addictions out there. Few families have been spared, but we're embarrassed to talk about it because we think we're them and everybody else is in that category of the good us. And so when I shared my stories, I was shocked but also it made me feel better to know that after every single time I talk about my brother, someone would say," My family struggled with that too." And if the Surgeon General of the United States can publicly talk about it, then maybe that makes it okay. I contend that stigma actually kills more people than fentanyl or heroin. Because stigma keeps people in the shadows, it keeps them from asking for help, it keeps us from being willing to give help when you look at Naloxone and Narcan and medication assisted treatment. All of my efforts were really focused around lowering stigma, whether it was around Nalaxone, or I put out a Surgeon General spotlight on opioids, helping educate people about the fact that addiction is a disease. It is a disease and not a moral failing. No one wakes up in the morning and says," Today, I'm going to become addicted to heroin." There are pathways that we can mitigate and that's part of what I want to do in this role as the Director of Health Equity initiatives, is look at how we can go upstream and educate children at a young age. Disrupt these supply chains that actually lead to people like my brother being exposed to opioids at a young age. And ultimately make this a better world, a more inclusive world for all of us.
Speaker 1: Well, thank you for sharing that story with our listeners as well. And then it was 2020. And with 2020, as we all know, came coronavirus. The Corona virus has truly changed the lives of everyone across the world. It's changed hospitals, schools, shopping malls, restaurants. It's changed how we get our hair cut, how we visit family, how we grocery shop. But imagine being the nation's top doctor in the midst of this. Imagine literally leading the country through this pandemic. When it comes to COVID-19 and the pandemic and you were in the administration when this all happened. Tell us a little bit about this journey. It's a once in a lifetime thing, probably for a lot of us to experience something like this. And what did you think about the way of health information was shared? Everything that's been going on since the pandemic? Since vaccines are widely available now?
Dr. Jerome Adams: It was again, an insane experience. A once in a lifetime experience in many ways. We had a once in a century pandemic. We haven't had anything like this scientifically or medically since the flu epidemic of 1918. But you have to remember, super- imposed on top of that was a presidential election. Perhaps the most divisive presidential election of most of our lifetimes. And so no matter what she said, it got politicized. You're pro mask, I'm assuming you would lean one way. You're anti mask, I'm assuming you lean another way. You're pro- vaccine, you're anti- vaccine, you're pro closures, you're pro reopenings. These are medical and health questions, but even when I say them, your listeners are thinking," Oh, well, that's a Democrat. Well, that's a Republican." And that made it incredibly, incredibly challenging to deal with this pandemic, to work through this pandemic. And so it's interesting that you bring up communication and misinformation because I've been having conversations with some of the folks here on campus already in the communications department and the Dean of the libraries about how we can really get accurate information out to the public. And in a world where trust of government is at an all time low and trust of healthcare institutions and scientists is at a low point. I think that the brand of Purdue is something that really can help people across Indiana and beyond regain trust in science and in the scientific process. And that's what I think is going to have to be an important part of our health equity initiatives here, because not everyone has equitable access to the information they need to make a healthy choice. And so I want to bring it back to vaccines because I've always tried to promote vaccines, but I always try to look historically at what's happened to different populations and understand why they might have distrust. In the African- American community, for instance, people often talk about the Tuskegee experiments. 42 years, the federal led by the office of the Surgeon General, the office that I have overseen for the last three years, denied African- Americans treatment for syphilis in a government study and lied to them, told them they were getting treatment, and they weren't giving them treatment. 42 years. So, it's not a surprise that you see certain populations now have a distrust of a government intervention that too many people feel like it came about really fast. And so what I would say to your listeners is it's okay to have questions. You should absolutely ask questions about your health and medical treatments. But what's not okay is to make decisions based on misinformation. If your basement was flooded and your toilet was overflowing, you'd go to a plumber. You wouldn't say," Well, some guy on TikTok says to do this, and so I'm not going to listen to what my plumber says that I should do." I don't know why we're in a world now where people will say," I'm not going to listen to a doctor or 90% of doctors out there." 90 plus percent of doctors have gotten vaccinated. But they'll say," I'll listen to TikTok." And so I want people to have access to information from people they trust and I think Purdue is a brand that's trusted. I also would tell people to listen to your doctor. Your doctor, or your nurse. Because people may not trust the medical establishment in general, but they typically trust their doctor, their nurse, their pharmacist. And I'm excited to work to get proper information out to folks because misinformation is a true public health threat.
Speaker 1: That's why Dr. Adams said he intends to help amplify the efforts of the Purdue extension program to promote health equity through Indiana and particularly in rural communities, as well as work specifically with the business community to make the case for health equity as workforce and economic issues. After serving as the 20th US Surgeon General in Washington, DC from September 2017 through January 2021, Dr. Adams is back in Indiana. He attended medical school at Indiana University's School of Medicine as an Eli Lilly and Company scholar, worked in hospitals in Indianapolis and Muncie, and as you heard earlier, served as the Indiana State Health Commissioner. After all this time, does he consider Indiana home now? Do you consider yourself a Hoosier now that you're back here, would you claim that?
Dr. Jerome Adams: I grew up mostly in Maryland, went to undergrad in Maryland, chased a girl who was from Indiana to Indiana, and I've been here for 25 years. So, I've actually lived in Indiana longer than I've lived anywhere else in my life. That makes me feel like I have a kinship with Indiana. But what makes me a Hoosier is that I'm outnumbered at home. I've got a Hoosier wife, three Hoosier kids, I've even got a Hoosier dog. And so between that and my season tickets to the Colts, I think that makes me an honorary Hoosier if not a full- blown Hoosier. And I associate myself with Indiana. Indiana has been good to me personally and professionally. I would have never been Surgeon General of the United States had I not come to Indiana. I likely wouldn't have had an opportunity to run a state health department had I not come to Indiana. So, Indiana has given a lot to me and that's why it's an honor to come to a land grant institution like Purdue here in Indiana and to be able to continue to give back to the state.
Speaker 1: When you watched Purdue from afar, what were your impressions of what this institution stood for and what we were doing here?
Dr. Jerome Adams: Purdue has always stood for excellence from my standpoint. But I'll be honest. The focus that I always heard about was in engineering, astronauts, Neil Armstrong, and also agriculture and the veterinary schools. So, if you're on a farm and you got a sick animal, you want him to go to Purdue. And so that's what I traditionally thought of. But what a lot of people don't know is that Purdue's pharmacy college is the third oldest here on campus. Goes back to the 1800s. They've got a tremendous legacy here of success in the sciences beyond engineering. And I'm really excited about learning more about that and being a part of that. Now that said, I also am a basketball fan and I've got a picture of Gene Keady and Bob Knight sitting at a table with my two boys. I always think of Purdue as being a basketball school and a football school too, depending on the year. And we're hoping that this year turns out to be a good year. But I'm excited to be a part of the campus and a part of that tradition also.
Speaker 1: Yeah, that's amazing. You'll have to listen to our Coach Painter interview on This Is Purdue. We talked a lot about Coach Keady and their relationship and stuff.
Dr. Jerome Adams: Well, he was wonderful. So, I'm going to tell you a quick, really funny story. My father- in- law is a big IU fan. And so my boys are big IU fans, even though my oldest who's 17 said," Dad, I think I may want to go to Purdue." Because his cousin goes there. My niece is actually a freshman in the engineering school here. Her name's Carly Gongaware. Carly, if you're listening, I love you. And everyone, Carly Gongaware is my niece, so give her a hard time. But that said, my boys were at this Purdue fish fry and Bob Knight is sitting next to Gene Keady and my boys go up to Bob Knight and they're decked out in IU gear and they want a picture with coach and Bob Knight will not take a picture with them because they had IU gear on. And Gene Keady goes," Bob, take a dang picture with the boys." And so Bob Knight takes the picture with my boys, but it is the best picture because Bob Knight has this total sour puss face on. He looks angry. And my boys at that time were like seven and eight years old. So, he looks angry to be here next to these seven and eight year olds who are looking at him like he's a God because he's this IU coach who they've heard about. And I love that picture. I still have it on my phone and in my house. I love it because that's exactly what you think of when you think of Bobby Knight. He looks like he's ready to throw the chair across the court as he's standing there next to my boys.
Speaker 1: So, were they intimidated by him or they just took the picture and got out of their hair?
Dr. Jerome Adams: They took the picture and then ran away and got out of their hair. But they were happy as heck to go home and show the picture to their grandpa. It's just funny how basketball is such a tradition here.
Speaker 1: It really is. And Coach Painter was saying, there won't be probably ever that Coach Knight, Coach Keady, the competition, the rivalry, and all of that stuff. Which is just so true and it's such a fun tradition. So, that brings me to my next question. Do you guys root for Purdue as a family? It sounds like there's a little bit of IU ties, but is there a certain athletics program that you're looking forward to coming to games?
Dr. Jerome Adams: So, I love basketball. I went to University of Maryland, which is now in the Big 10 too. I was excited when they joined the Big 10. As far as IU and Purdue go, quite frankly, I think Purdue has been on the upswing in terms of basketball much more than IU has. And I'm more of an Indiana fan than Indiana University or Purdue University fan. So, when I say Indiana fan, I mean the whole state. I think it's a good thing when teams from the state do well. So, if Notre Dame is up, I'm going to root for them. If Purdue is up, I'm going to root for them. If IU is up, I'm going to root for them. Even though I have to admit, at that Purdue Notre Dame game last week I was rooting for Purdue. I was hoping they would pull it out. I like to root for the underdog. And again, being a basketball fan, who are you going to root for now but Purdue? Looking forward to the season, I really am.
Speaker 1: I know. We are too.
Dr. Jerome Adams: But Coach Painter, I want to come and see a game and I want you to pull out a win for me when I come.
Speaker 1: Yes, I hope he's listening. With all of his love for basketball, I have a feeling Dr. Adams will fit in just fine here at Purdue. Like Dr. Adam said at the beginning of this episode, I had the pleasure of working with him when I was just starting out in my career. I was about two years out of Purdue working at an Indianapolis news station when I landed a media and public relations job at Eskenazi Health. Dr. Adams was the go- to spokesperson for the hospital and he was held in high regard. He treated everyone with respect and was genuinely friendly, no matter what your job position or title was. As a young professional who was still learning the ropes, I always enjoyed working with him. And now fast forward to just a few weeks ago, I got to witness Dr. Adams interacting with a few Purdue students firsthand while he toured campus. Again, the word genuine comes to mind. He was genuinely curious about their majors. He genuinely wanted to know what their plans were after graduation. And he definitely wanted to know if they're on Tik TOK and Twitter. After taking a selfie with the students, he told them to contact him if they ever had any questions, he would be happy to help them. And he really meant it. I was curious about Dr. Adam's presence on social media. He tweets a lot of important public health and safety information, but he also shares a lot of personal family stories and quips. I've noticed you're very active on social media. I think this goes back to what you were saying about it's like talking to a neighbor or a friend because you're really fun on Twitter. And as the US Surgeon General, I was not expecting when I was looking at your Twitter. Some of your stuff, you just crack jokes. And why do you use social media?
Dr. Jerome Adams: I'm an extrovert and I love engaging and interacting with people. So, if you see me walking along campus, any of the listeners out there, say, hi. Ask me your medical questions. I enjoy engaging with people regardless, about any topic. But I also enjoy being able to impart the knowledge, the wisdom that I've gained over the years as a physician, as a public health professional, to help people be their healthiest selves. And so Twitter allows me to do both of those two things. And sometimes when I'm on Twitter, I'm just complaining about my kids. I'm a dad, I've got a 17, a 15, and an 11 year old. My two older kids are just starting to drive. My 11 year old daughter is in that preteen stage. And whoa, sometimes you just need to go on Twitter and vent about the insane things that are going on and get an amen from the folks on Twitter. But I've found that it's a really good way to reach people. And here's the thing too. We have to rethink the way we engage the public. The majority of people out there get their medical information on social media or on the internet. And so we can say," Talk to your doctor." Or we can say," Go to the library or go to a trusted source." And yes, that is the gold standard. I don't want to poo- poo that. But we also have to understand that our target audience may not go to their doctor. Going there once a year is not going to be able to get their questions answered the other 365 days of the year. They're not going to go to the library. And so we've got to be on TikTok, we've got to be on Instagram, we've got to be on Twitter and on Facebook. And so follow me, @ JeromeAdamsMD, on Twitter. And again, ask me questions because not only am I on there posting, but what people are more often shocked about is that I would reply and I'll engage with people because if they're respectful and they're asking questions, then I want to make sure they're getting their questions answered by someone who actually went to medical school, has a public health background, instead of them waiting to get their question answered from someone who may have another agenda or who at the very least may not know what the heck they're talking about.
Speaker 1: And what do his three kids think about their dad having this role at Purdue?
Dr. Jerome Adams: Well, I've got one son who, again, very much says he wants to go to Purdue. So, he's really excited. I've got one son who is leaning more towards IU. So, we've got some time to convince him. And I think the kids overall are excited because their cousin, their cousin Carly is someone who they really look up to. She's in the engineering school, female, so she's defying the odds to be a female and to get into Purdue. One of the top engineering schools in the country, coming from rural Indiana herself. They really look up to her. And so I'm excited for what the next several years bring and I hope to be able to make my family part of the Purdue family, even if not all my kids go here. I hope that they feel like this is the place that can become home to them.
Speaker 1: After serving our country as US Surgeon General and serving our state as Indiana State Health Commissioner. There's no doubt the opportunities were endless for Dr. Adams. But for him, it all came back to family. And that's why we're especially proud and honored to have Dr. Adams in our boilermaker family. You probably have so many different interesting opportunities presented to you after all the time you've served. Why Purdue?
Dr. Jerome Adams: Number one, my wife is from here. My kids are from here. The dog is from here. I told you, we took the dog out east and the dog got sick and almost died. So we were like," We got to get the dog back to Indiana." My family feels like Indiana's home. So we wanted to be in Indiana, number one. And that caused me to have to say no to a lot of opportunities where they wanted me to move to New York, Gorda, California, or to Minnesota. But then there's the legacy of Purdue. And what's great about Indiana is you have some fantastic institutions. You don't have to leave to be able to do great things. You've got Cummins, you've got Eli Lilly, you've got Purdue. You have these brands that are known. Neil Armstrong! You've got these brands that are known across the world right here in Indiana. And so to get a call from Purdue, that's something that you say," I've got to listen to. I've got to consider." And then finally, President Daniels. And President Daniels is someone who people highly respect and I don't think people on Purdue's campus, even know how highly he is respected for his leadership. For the way he moves the ball on important issues. And so Mitch Daniels, Purdue, Indiana, it was something that I had to consider. And so I started talking to folks because of those reasons and got to find out about all the great things going on on campus in the health equity space already. And I said," If I can be a part of that on top of this cluster hire." They're about to hire 15 new faculty to focus on health equity across the entire campus. So, that's just an energy and excitement that really sealed the deal for me. And again, couldn't be more pleased to be starting here and for what comes next.
Speaker 1: That's amazing. Well, we thank you so much for your time and it was a pleasure talking to you.
Dr. Jerome Adams: Absolutely a pleasure talking to you too. Coach Painter, make sure you save me a ticket for one of those games. We've got to get these kids up here and convince them to come to Purdue so that they can be boilermakers too.
Speaker 1: Yeah, I think a little behind the scenes tour in the works.
Dr. Jerome Adams: Yep.
Speaker 1: Okay. Thanks Dr. Adams.
Dr. Jerome Adams: Thank you.
Speaker 1: Be sure to head over to our YouTube channel, youtube. com/ purdueuniversity, to see my full video interview with Dr. Adams. Because trust me, you do not want to miss his Purdue bow tie. Thanks for listening to This Is Purdue. For more information on this episode, visit our website at purdue. edu/ podcast. There you can head over to your favorite podcast app to subscribe and leave us a review. And as always, boiler up.
DESCRIPTION
In this episode of "This Is Purdue," we're welcoming Dr. Jerome Adams, Purdue University's first executive director of health equity initiatives and professor of practice in the departments of Pharmacy Practice and Public Health. 
Dr. Adams, the former Indiana state health commissioner and the 20th U.S. surgeon general, discusses his background, how he felt when he got the call to serve as the nation's doctor, and dives into what health equity means. 
Listen in as he explains how he intends to help amplify the efforts of the Purdue Extension program to promote health equity throughout Indiana and particularly in rural communities, as well as work specifically with the business community to make the case for health equity as workforce and economic issues. 
It's only on Purdue's official university podcast! 
Today's Host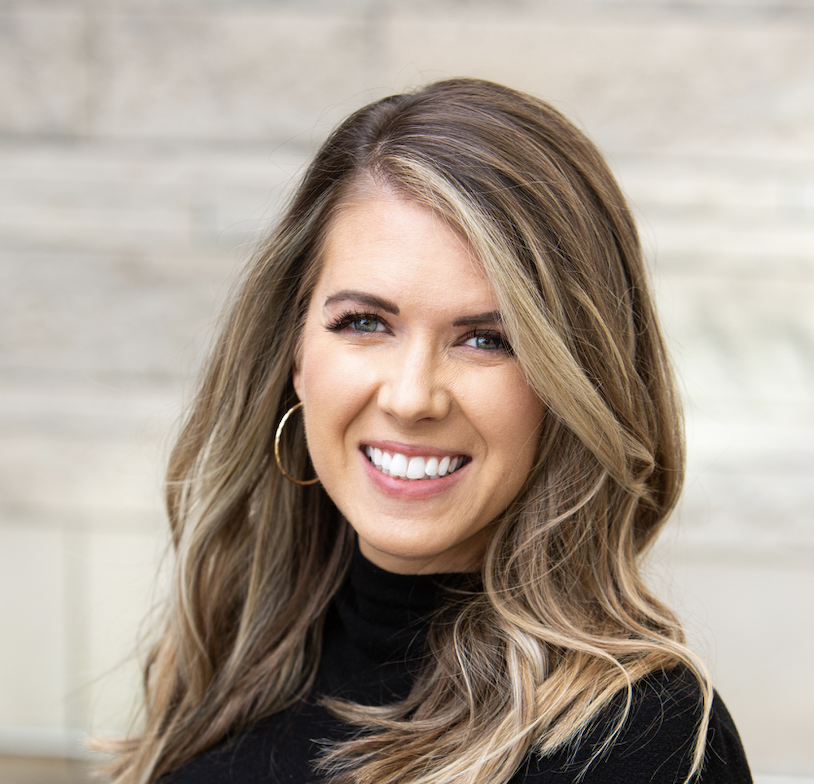 Kate Young
|
Digital Content Strategist + Host, This is Purdue Podcast
---
Today's Guests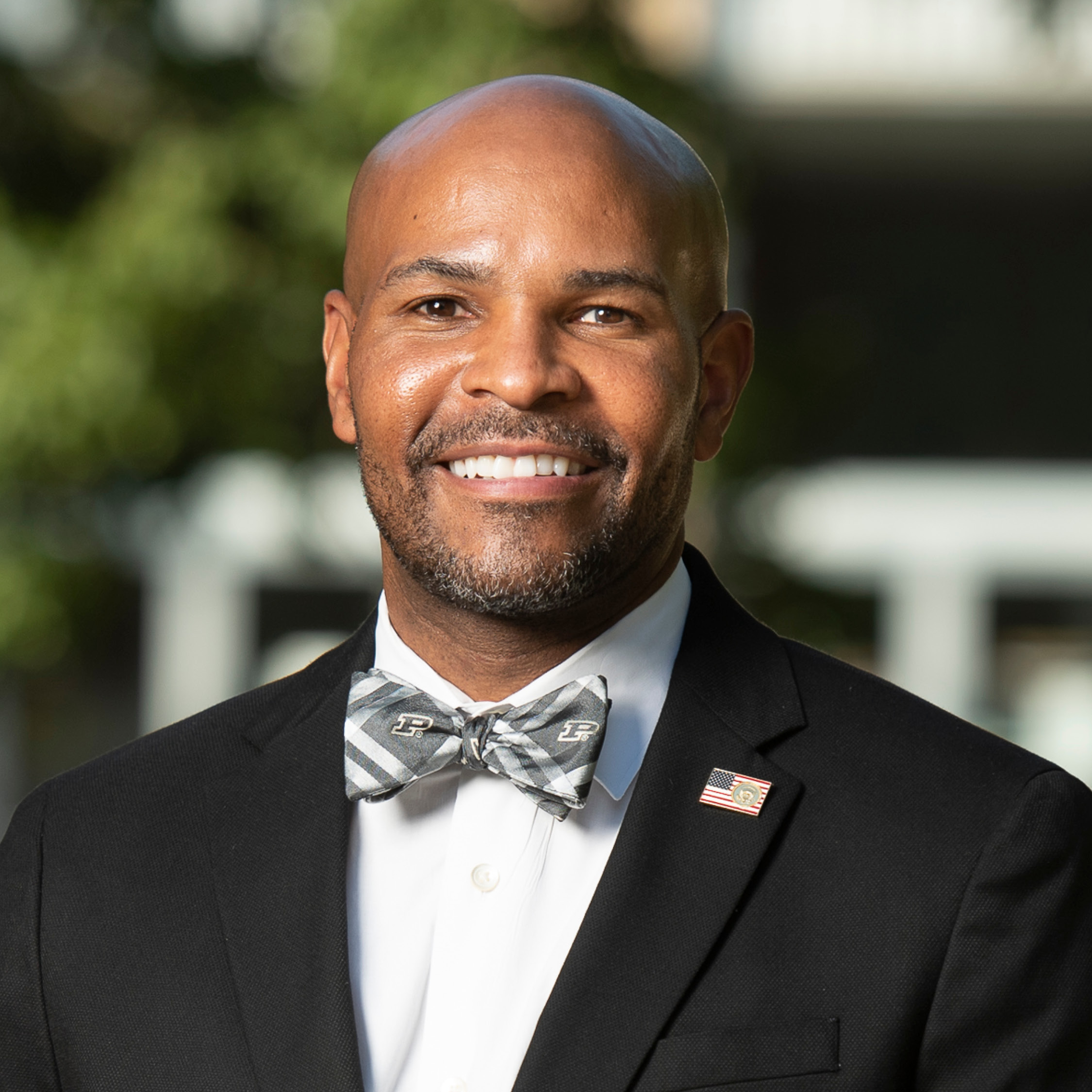 Dr. Jerome Adams
|
Executive Director of Health Equity Initiatives, Purdue University
Dr. Jerome Adams is an anesthesiologist and a former vice admiral in the U.S. Public Health Service Commissioned Corps who served as the 20th surgeon general of the United States from September 5, 2017 until January 20, 2021. Prior to becoming Surgeon General, he served as the Indiana state health commissioner, from 2014 to 2017. Dr. Adams joined Purdue University on October 1, 2021 as a Presidential Fellow and the university's first executive director of health equity initiatives, professor of practice in the departments of Pharmacy Practice and Public Health and a faculty member of the Regenstrief Center for Healthcare Engineering at Purdue. The appointment was announced on Sept. 30, 2021 by Purdue President Mitch Daniels.
Twitter