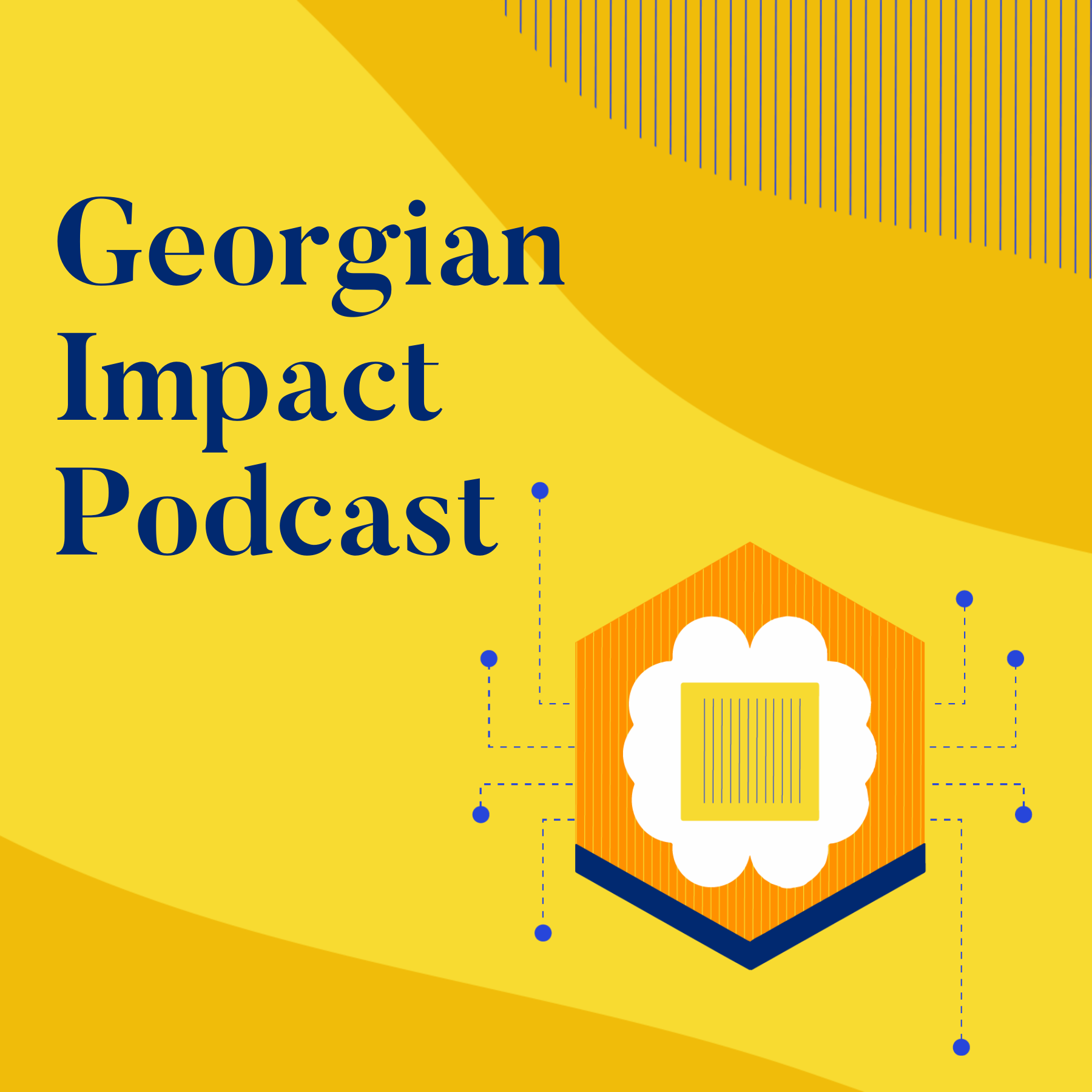 Episode 120  |  19:56 min
Episode 120: AI for Accident and Disaster Recovery Has Arrived with Tractable CEO, Alex Dalyac
Episode 120  |  19:56 min  |  05.22.2020
Episode 120: AI for Accident and Disaster Recovery Has Arrived with Tractable CEO, Alex Dalyac
This is a podcast episode titled, Episode 120: AI for Accident and Disaster Recovery Has Arrived with Tractable CEO, Alex Dalyac. The summary for this episode is: <p>Recovering after a car accident is slow and cumbersome. It can take weeks for the process to run its course. That painstaking process includes data collection though – and it turns out that dataset is the perfect training ground for AI.</p> <p>Alex Dalyac is our guest on this episode of the <a href= "https://www.georgianpartners.com/the-impact-podcast/">Georgian Impact Podcast</a>. He's the Co-founder and CEO of <a href= "https://tractable.ai/">Tractable AI</a>. Until recently humans had the edge over AI when it comes to image classification tasks – but the scales have now tipped in the computer's favor. Tractable is leveraging that fact to help people recover from automotive accidents and natural disasters.</p> <p><strong>You'll hear about:</strong></p> <ul> <li>How accident and disaster recovery could be 10x faster using AI.</li> <li>Why Tractable chose to pivot their AI's strengths from plastic pipes to the accident recovery.</li> <li>How Alex and his team convinced competing insurance companies to pool their data – and how they keep that data safe.</li> <li>The challenges of selling in such a consolidated industry.</li> <li>Tractable's approach to improving trust and transparency.</li> </ul> <p><strong>Who is Alex Dalyac?</strong></p> <p>Alex Dalyac is the Co-founder and CEO of <a href= "https://tractable.ai/">Tractable AI</a> , an artificial intelligence company specialized in visual tasks for traditional industries. The company's current focus is insurance and automotive, where its AI predicts the cost to repair a vehicle based on photos of the damage. Its products are used by leading insurers in Europe and North America. Tractable was spun off from Alex's research at Imperial College London, where he led the Computing department's first industrial application of deep learning. Prior to research, Alex was as a hedge fund quant.</p>
Key Takeaways
Summary
Subscribe
Takeaway 1 | 01:12 MIN
How accident and disaster recovery could be 10x faster using AI. 🤔
Takeaway 2 | 01:35 MIN
The key to Tractable's selling strategy!
Takeaway 3 | 01:45 MIN
A pre-tech and post-tech look at the automotive claims process.
Takeaway 4 | 06:11 MIN
Tractable's approach to improving trust and transparency.
Recovering after a car accident is slow and cumbersome. It can take weeks for the process to run its course. That painstaking process includes data collection though – and it turns out that dataset is the perfect training ground for AI.
Alex Dalyac is our guest on this episode of the Georgian Impact Podcast. He's the Co-founder and CEO of Tractable AI. Until recently humans had the edge over AI when it comes to image classification tasks – but the scales have now tipped in the computer's favor. Tractable is leveraging that fact to help people recover from automotive accidents and natural disasters.
You'll hear about:
How accident and disaster recovery could be 10x faster using AI.
Why Tractable chose to pivot their AI's strengths from plastic pipes to the accident recovery.
How Alex and his team convinced competing insurance companies to pool their data – and how they keep that data safe.
The challenges of selling in such a consolidated industry.
Tractable's approach to improving trust and transparency.
Who is Alex Dalyac?
Alex Dalyac is the Co-founder and CEO of Tractable AI , an artificial intelligence company specialized in visual tasks for traditional industries. The company's current focus is insurance and automotive, where its AI predicts the cost to repair a vehicle based on photos of the damage. Its products are used by leading insurers in Europe and North America. Tractable was spun off from Alex's research at Imperial College London, where he led the Computing department's first industrial application of deep learning. Prior to research, Alex was as a hedge fund quant.