Getting Risky: Cybersecurity & Compliance with Casted CPO, Adam Patarino
This is a podcast episode titled, Getting Risky: Cybersecurity & Compliance with Casted CPO, Adam Patarino. The summary for this episode is: <p>"In order to make sure that we are trusted and our customers feel safe uploading and managing their content with us, we have to show that we take compliance seriously."</p><p><br></p><p>Successes compliance strategies aren't always easy, but boy are they necessary. In this episode of The Tea on Cybersecurity, host <a href="https://www.linkedin.com/in/jararowe/" rel="noopener noreferrer" target="_blank">Jara Rowe</a> speaks with <a href="https://www.notion.so/7-6-Chris-Boehlke-Isaac-Ware-b61bddecee9e4d58a36ac3fc1bd050f4" rel="noopener noreferrer" target="_blank">Adam Patarino</a>, CPO and Co-Founder of <a href="https://www.linkedin.com/company/gocasted/" rel="noopener noreferrer" target="_blank">Casted</a>, a podcast and video content marketing platform. They discuss the importance of becoming SOC 2 certified to ensure the safety of their customers and their customers' customers. They delve into why it's best to invest early in cybersecurity as a startup and the importance of working with a trusted partner on the journey to compliance. Listen in for more on cybersecurity compliance and risk management.</p><p><br></p><p><strong>What You'll Learn:</strong></p><ol><li>What are the benefits of becoming SOC 2 certified for a SaaS company?</li><li>What tools and strategies should SaaS companies use to ensure both security and compliance?</li><li>What are the advantages of taking a proactive approach to cyber security and why is it important?</li></ol><p><br></p><p><strong>Things to listen for:</strong></p><p>[00:20] Introduction to Adam Patarino, CPO of Casted</p><p>[01:53] What Cybersecurity is for Casted</p><p>[03:32] The importance of cybersecurity for startups</p><p>[04:29] SOC 2 Certification and the beginning of Casted's journey to this goal</p><p>[05:49] The benefits of being SOC 2 Certified</p><p>[07:56] The importance of starting early</p><p>[10:30] Training all staff on compliance and cybersecurity</p><p>[12:47] Process of investing in the right buckets</p><p>[13:45] Adam's background and previous knowledge of SOC 2</p><p>[15:18] Advice Adam has for those looking at SOC 2 compliance</p><p>[17:39] Jara's Receipts and take aways</p><p><strong>Connect with the Guest:</strong></p><p>Adam's Linkedin - <a href="https://www.linkedin.com/in/adampatarino/" rel="noopener noreferrer" target="_blank">https://www.linkedin.com/in/adampatarino/</a></p><p>Casted LinkedIn - <a href="https://www.linkedin.com/company/gocasted/" rel="noopener noreferrer" target="_blank">https://www.linkedin.com/company/gocasted/</a></p><p><br></p><p><strong>Connect with the Host:</strong></p><p>Jara Rowe - <a href="https://www.linkedin.com/in/jararowe/" rel="noopener noreferrer" target="_blank">https://www.linkedin.com/in/jararowe/</a></p><p><br></p><p><strong>Connect with Trava:</strong></p><p>Website - <a href="https://www.travasecurity.com/" rel="noopener noreferrer" target="_blank">https://www.travasecurity.com/</a></p><p>LinkedIn - <a href="https://www.linkedin.com/company/travasecurity/" rel="noopener noreferrer" target="_blank">https://www.linkedin.com/company/travasecurity/</a></p><p>Instagram - <a href="https://www.instagram.com/travasecurity/" rel="noopener noreferrer" target="_blank">https://www.instagram.com/travasecurity/</a></p><p>Twitter - <a href="https://twitter.com/travasecurity" rel="noopener noreferrer" target="_blank">https://twitter.com/travasecurity</a></p><p>Facebook - <a href="https://www.facebook.com/travaHQ" rel="noopener noreferrer" target="_blank">https://www.facebook.com/travaHQ</a></p><p>YouTube - <a href="https://www.youtube.com/channel/UCBqqNS-TSnj2ClgeYdcTKQgrava" rel="noopener noreferrer" target="_blank">https://www.youtube.com/channel/UCBqqNS-TSnj2ClgeYdcTKQgrava</a></p><p>Blog - <a href="https://www.travasecurity.com/blog" rel="noopener noreferrer" target="_blank">https://www.travasecurity.com/blog</a></p>
DESCRIPTION
"In order to make sure that we are trusted and our customers feel safe uploading and managing their content with us, we have to show that we take compliance seriously."
Successes compliance strategies aren't always easy, but boy are they necessary. In this episode of The Tea on Cybersecurity, host Jara Rowe speaks with Adam Patarino, CPO and Co-Founder of Casted, a podcast and video content marketing platform. They discuss the importance of becoming SOC 2 certified to ensure the safety of their customers and their customers' customers. They delve into why it's best to invest early in cybersecurity as a startup and the importance of working with a trusted partner on the journey to compliance. Listen in for more on cybersecurity compliance and risk management.
What You'll Learn:
What are the benefits of becoming SOC 2 certified for a SaaS company?
What tools and strategies should SaaS companies use to ensure both security and compliance?
What are the advantages of taking a proactive approach to cyber security and why is it important?
Things to listen for:
[00:20] Introduction to Adam Patarino, CPO of Casted
[01:53] What Cybersecurity is for Casted
[03:32] The importance of cybersecurity for startups
[04:29] SOC 2 Certification and the beginning of Casted's journey to this goal
[05:49] The benefits of being SOC 2 Certified
[07:56] The importance of starting early
[10:30] Training all staff on compliance and cybersecurity
[12:47] Process of investing in the right buckets
[13:45] Adam's background and previous knowledge of SOC 2
[15:18] Advice Adam has for those looking at SOC 2 compliance
[17:39] Jara's Receipts and take aways
Connect with the Guest:
Adam's Linkedin - https://www.linkedin.com/in/adampatarino/
Casted LinkedIn - https://www.linkedin.com/company/gocasted/
Connect with the Host:
Jara Rowe - https://www.linkedin.com/in/jararowe/
Connect with Trava:
Website - https://www.travasecurity.com/
LinkedIn - https://www.linkedin.com/company/travasecurity/
Instagram - https://www.instagram.com/travasecurity/
Twitter - https://twitter.com/travasecurity
Facebook - https://www.facebook.com/travaHQ
YouTube - https://www.youtube.com/channel/UCBqqNS-TSnj2ClgeYdcTKQgrava
Today's Host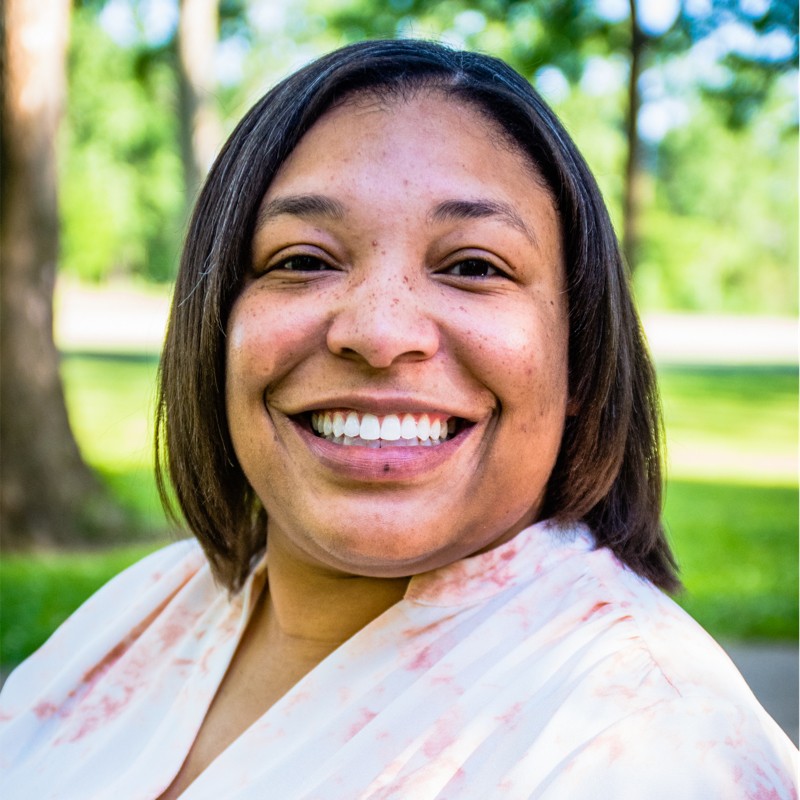 Jara Rowe
|
Content Marketing Specialist
---
Today's Guests
Adam Patarino
|
CPO & Co-Founder, Casted
Adam Patarino is a Co-Founder and Product Leader at Casted, a SaaS product helping Marketers grow and measure their Podcasts.
Adam's LinkedIn