Client Success Story: Growing Through Acquisition
This is a podcast episode titled, Client Success Story: Growing Through Acquisition. The summary for this episode is:
Background on Insurance Experience
00:20 MIN
DOXA fills a void in the MGA marketplace
01:09 MIN
Oak Street Funding was not a normal bank
00:25 MIN
DOXA tailors each acquisition to its own merit
01:11 MIN
Oak Street Funding went above and beyond
00:52 MIN
DOXA found its acquisition niche
00:40 MIN
DOXA is far exceeding original growth plans
00:38 MIN
Brad Kronland: Hi, I'm Brad Kronland with Oak Street Funding, and I'm here with Matt Sackett at DOXA. Matt. Thanks for taking some time with us this afternoon.
Matt Sackett: Thank you for having me, Brad.
Brad Kronland: So Matt, can you give me a little background on your insurance experience?
Matt Sackett: Certainly. I started in the insurance space specific to MGA in 1995. In 2005, I started an MGA and sold it in 2010 to an Aon company, and then in 2016, I started DOXA Insurance Holdings with my business partner, Tim Wiggins.
Brad Kronland: Okay. Well, you said that you started DOXA to fill of void in the MGA marketplace. You have all these acquisitions going on right now. Can you tell me how you did that? How you filled that void?
Matt Sackett: Sure. At the time that I sold my first business, what was typically standard was, you would sell your business and the next day, you would become the brand of the acquirer. Some or all of your team would be gone and you'd be using all of their back office services. And, while at the time, I had my reasons for selling that business, that was really probably the most unpalatable part of it. You spent years dreaming and then fighting for that business to be successful, and then to have it just go away and dissolve, it was kind of painful quite frankly. Sitting on an acquisitions team, I realized that seemed to be the only solution for medium to small managing general agents and program administrators. I knew a lot of really great operators that had built their brands that were running autonomously that didn't need to have things changed dramatically and thought, you know what? There might be space in this industry for someone like DOXA to come in and to buy the businesses, but keep what's working, working. Keep their name, keep their brand, keep their team, and then provide back office support where needed to help them grow.
Brad Kronland: Gotcha. There's a lot of decisions that go involved when you find a financing partner in a bank and you work with somebody. What drove your decision to work with Oak Street Funding?
Matt Sackett: There are a handful of people that will provide lending in the space. What I found very refreshing about Oak Street was they didn't really act like a normal bank. They didn't say," Oh, well, we can't do that, or we've never done that before, or this is the structure we have to work within." It was an extremely entrepreneurial organization. They stood alongside of us the entire time to really help solve our problems, and without Oak Street, DOXA would not be here today.
Brad Kronland: So having started and sold your own MGA, what do you offer other MGAs that are in a similar situation?
Matt Sackett: It's a very good question. First, when I had my business, my first MGA, I was running into a lot of gaps of knowledge. I was making profit. Where do I want to invest that profit? That was number one. The second reason was, I was running into situations where I had all these dreams and aspirations for the business. How to grow it, how to create the brand, how to solve client's issues. The dreams did not include renewing the benefits plan, cleaning the toilet, cutting checks on the weekend, all of those things that need to get done, that you, as the entrepreneur have to do. So, one of the things that DOXA really wanted to focus on was helping businesses fill those blind spots, right? So when we buy our businesses, they keep their name, they keep their brand, they keep their staff, but we provide a whole back office suite, almost like an a la carte menu of things that we can do to get those distractions out of their way.
Brad Kronland: So you really tailor each individual acquisition by its own merits.
Matt Sackett: We treat the acquisition as if they are our client, and a customer of ours, and that we're trying to help them solve a problem.
Brad Kronland: So Matt, you obviously believe in going above and beyond here at DOXA. That's kind of in your DNA, that's what you're all about, right? So do you believe that the Oak Street team also goes above and beyond?
Matt Sackett: One specific example of that, when DOXA was launched, we made an acquisition. It was our first acquisition. We knew we needed to make an acquisition in order to be taken seriously. We loved a lot of things about the business we acquired. We were concerned about a few other things, and unfortunately, probably about three months after closing, all of those concerns came to fruition, and we made a plan as to how to address those. We presented to Oak Street in a panic. Oak Street understands deeply the insurance industry. They agreed to our plan. We got it fixed, and from that point on, we moved on making more acquisitions and, it was a great testament to how, you not only understand the business, but how you stand by your clients.
Brad Kronland: So the industry right now is filled with acquirers. You hear that on all of the different magazines that you're reading. You hear that in all of the webinars. Acquiring, acquiring, acquiring, right? And yet DOXA has found their little niche. They've been able to acquire, competing with everybody else. So what makes DOXA stand out in such a crowded space?
Matt Sackett: I really do think it's our model, to allow the seller to operate autonomously after they sell the business, to not erase their brand or their team, to not force them onto new operating platform, and that might be for some sellers. I understand that, and we have some worthy competitors and I respect them greatly, but our solution's just a little bit different.
Brad Kronland: So how is DOXA doing right now compared to plan?
Matt Sackett: We're far exceeding our plans. I always like to think I was a very aspirational thinker. I really think we tapped into a part of the segment where a DOXA solution is sought after, and for that reason, we're really excited to see what the future brings.
Brad Kronland: So obviously a little bit of a change from the original plans. You're just blowing it out of the water. How is DOXA's vision moving forward?
Matt Sackett: We want to continue working with good people and good businesses to provide solutions to help them grow more quickly, to allow them to continue with their business autonomously, and really just to have a lot of fun doing it.
Brad Kronland: Great. Well, thanks Matt. Appreciate all the time today.
Matt Sackett: You're welcome, Brad.
Today's Guests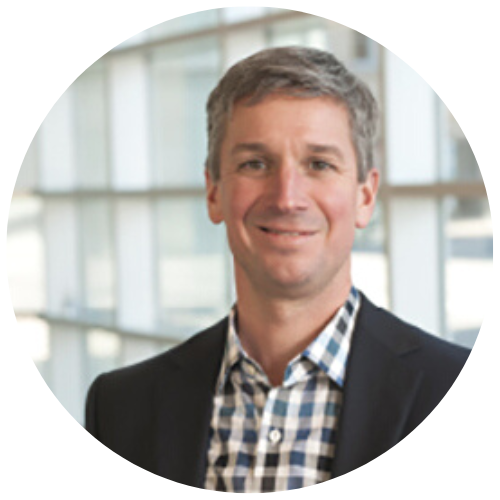 Matt Sackett
|
President & CEO, DOXA Insurance Holdings