Ep 4, CU Changemakers: Women On Work- Brandi Stankovic & Susan Mitchell
This is a podcast episode titled, Ep 4, CU Changemakers: Women On Work- Brandi Stankovic & Susan Mitchell. The summary for this episode is: <p>Anyone who's a part of the credit union world knows it's a close-knit community, very much like a family.&nbsp;</p><p><br></p><p>But what happens when an actual mother and daughter commit themselves—heart and soul—to the CU mission and movement? In the case of Susan Mitchell, (CEO of Mitchell, Stankovic &amp; Associates) and her daughter, Brandi Stankovic (COO of CU Solutions Group)… it's a whole lot of amazing.&nbsp;</p><p><br></p><p>We were thrilled to sit down with these two powerhouse women to hear all about their journeys—this week on CU Changemakers: Women On Work.&nbsp;</p><p><br></p><p>Topics we covered include:&nbsp;</p><p>-&nbsp;&nbsp;&nbsp;&nbsp;&nbsp;&nbsp;&nbsp;Susan and Brandi's backgrounds in the CU movement</p><p>-&nbsp;&nbsp;&nbsp;&nbsp;&nbsp;&nbsp;&nbsp;Who has influenced them in their careers (and why)</p><p>-&nbsp;&nbsp;&nbsp;&nbsp;&nbsp;&nbsp;&nbsp;Current projects these two are tackling together</p><p>-&nbsp;&nbsp;&nbsp;&nbsp;&nbsp;&nbsp;&nbsp;Brandi's podcast, The Strategic Hotbox&nbsp;</p><p>-&nbsp;&nbsp;&nbsp;&nbsp;&nbsp;&nbsp;&nbsp;The evolution of leaders (and leadership itself) in recent years</p><p>-&nbsp;&nbsp;&nbsp;&nbsp;&nbsp;&nbsp;&nbsp;Susan and Brandi's top tips for women, both in and out of the CU world</p><p>-&nbsp;&nbsp;&nbsp;&nbsp;&nbsp;&nbsp;&nbsp;And more&nbsp;</p><p><br></p><p><em>Stay in touch with Banking on Experience podcast series by listening on&nbsp;</em><a href="https://podcasts.apple.com/us/podcast/banking-on-experience/id1505808264" rel="noopener noreferrer" target="_blank"><em>Apple Podcasts</em></a><em>,&nbsp;</em><a href="https://open.spotify.com/show/0SsuALIiOHsDCQSLYcH0nb" rel="noopener noreferrer" target="_blank"><em>Spotify</em></a><em>, or our&nbsp;</em><a href="https://go.crmnext.com/content-library/" rel="noopener noreferrer" target="_blank"><em>website</em></a><em>.</em></p><p><em>Listening on a desktop &amp; can't see the links? Just search for Banking on Experience in your favorite podcast player.</em></p>
DESCRIPTION
Anyone who's a part of the credit union world knows it's a close-knit community, very much like a family. 
But what happens when an actual mother and daughter commit themselves—heart and soul—to the CU mission and movement? In the case of Susan Mitchell, (CEO of Mitchell, Stankovic & Associates) and her daughter, Brandi Stankovic (COO of CU Solutions Group)… it's a whole lot of amazing. 
We were thrilled to sit down with these two powerhouse women to hear all about their journeys—this week on CU Changemakers: Women On Work. 
Topics we covered include: 
-       Susan and Brandi's backgrounds in the CU movement
-       Who has influenced them in their careers (and why)
-       Current projects these two are tackling together
-       Brandi's podcast, The Strategic Hotbox 
-       The evolution of leaders (and leadership itself) in recent years
-       Susan and Brandi's top tips for women, both in and out of the CU world
-       And more 
Stay in touch with Banking on Experience podcast series by listening on Apple Podcasts, Spotify, or our website.
Listening on a desktop & can't see the links? Just search for Banking on Experience in your favorite podcast player.
Today's Guests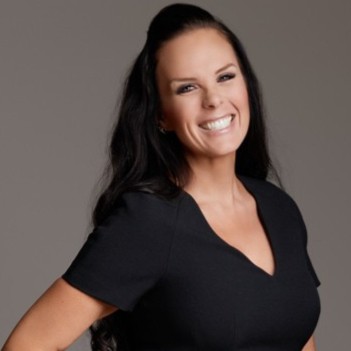 Brandi Stankovic
|
COO/ Chief Strategy Officer at CU Solutions Group
Dr. Brandi Stankovic is an organizational change expert, motivational speaker, artist and mommy who inspires firms globally with her models of leadership, engagement, and award-winning education. She is the chief strategy officer at CU Solutions Group. Dr. Stankovic is the coauthor of The Strategic MVP, a book of 52 growth and leadership tools and the host of the energizing podcast, The Strategic Hotbox, designed to help executives reach their greatest potential.
LinkedIn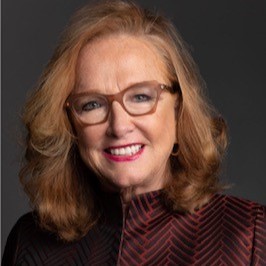 Susan Mitchell
|
CEO, Mitchell Stankovic and Associates
Susan is a passionate believer in making a difference! CEO of Mitchell, Stankovic & Associates, a consulting firm that has provided over 5,000 credit unions innovative consulting services, including strategic planning, board governance, and online education. She is a successful entrepreneur who started two companies and forged strategic alliances with Fortune 500 companies nationwide. Susan was CEO and co-owner of O'Rourke, Mitchell, advancing leadership development and executive transitions. Mitchell facilitates the Global Future Forum, an international CU think tank and created the Underground Collision to engage thought leaders in authentic dialogue regarding impactful business practices. Susan is on the Board for the Worldwide Foundation and is the founding Chair of Global Women's Leadership Network, with 4,500 members from 86 countries, 145 Sister Societies and 62 scholarships to advance women in society. In 2017 GWLN received the Distinguished Service Award, the highest honor given globally for credit union service. Susan was nominated by CUTimes for the Final Four Most Influential People in the last 25 years, and received the inaugural Diversity and Visionary Award from the CA/NV CU League. In February 2018, Mitchell was recognized for her activism with the prestigious National CU Foundation's Herb Wegner Outstanding Individual Lifetime Achievement Award. Susan is on the Worldwide Foundation Board and the newly formed CU DEI Collective Governing Board. The Underground Collision initiative is a brainchild of MSA. The Underground has a simple goal: Create an intimate environment for authentic dialogue believing that the energy of focused debate will echo beyond the moment and become a catalyst for change. MSA partners volunteer their time, giving back to the industry in the spirit of people, who help people.
LinkedIn