Episode 108: Addressing fear around lending + why experience matters more than ever
This is a podcast episode titled, Episode 108: Addressing fear around lending + why experience matters more than ever. The summary for this episode is: <p>Have you ever been afraid to take out a loan? Have you ever put experience ahead of price? Yeah, us too.</p><p><br></p><p>It all comes back to that human element that drives everything, including the relationship between FIs and the people they serve. And we got to sit down for a chat with a true expert on the subject.&nbsp;</p><p><br></p><p>Miriam Ackerman, Chief Strategy Officer at DNT BLNK and Co-Founder of NetGiver (NACUSO's 2020 Big Idea Award-Winner) graciously offers her expertise—this week on CRMNEXT's <strong>Banking on Experience</strong> podcast.&nbsp;</p><p><br></p><p>Topics we cover include:</p><ul><li>Why Miriam is passionate about this topic&nbsp;</li><li>Addressing what your members &amp; customers <em>actually</em> need&nbsp;</li><li>The power of real connection</li><li>Best practices around experience for FIs</li><li>Getting specific with personalization</li><li>The no mission/no margin concept</li><li>What holds FIs back from maintaining good relationships (and how to fix it)&nbsp;</li><li>Changing the world (yes, really)</li><li>And more</li></ul><p><br></p><p><em>Stay in touch with Banking on Experience by listening on </em><a href="https://podcasts.apple.com/us/podcast/banking-on-experience/id1505808264" rel="noopener noreferrer" target="_blank"><em>Apple Podcasts</em></a><em>, </em><a href="https://open.spotify.com/show/0SsuALIiOHsDCQSLYcH0nb" rel="noopener noreferrer" target="_blank"><em>Spotify</em></a><em>, or our </em><a href="https://go.crmnext.com/content-library/" rel="noopener noreferrer" target="_blank"><em>website</em></a><em>.</em></p><p><em>Listening on a desktop &amp; can't see the links? Just search for Banking on Experience in your favorite podcast player.</em></p><p><br></p>
DESCRIPTION
Have you ever been afraid to take out a loan? Have you ever put experience ahead of price? Yeah, us too.
It all comes back to that human element that drives everything, including the relationship between FIs and the people they serve. And we got to sit down for a chat with a true expert on the subject. 
Miriam Ackerman, Chief Strategy Officer at DNT BLNK and Co-Founder of NetGiver (NACUSO's 2020 Big Idea Award-Winner) graciously offers her expertise—this week on CRMNEXT's Banking on Experience podcast. 
Topics we cover include:
Why Miriam is passionate about this topic 
Addressing what your members & customers actually need 
The power of real connection
Best practices around experience for FIs
Getting specific with personalization
The no mission/no margin concept
What holds FIs back from maintaining good relationships (and how to fix it) 
Changing the world (yes, really)
And more
Stay in touch with Banking on Experience by listening on Apple Podcasts, Spotify, or our website.
Listening on a desktop & can't see the links? Just search for Banking on Experience in your favorite podcast player.
Today's Host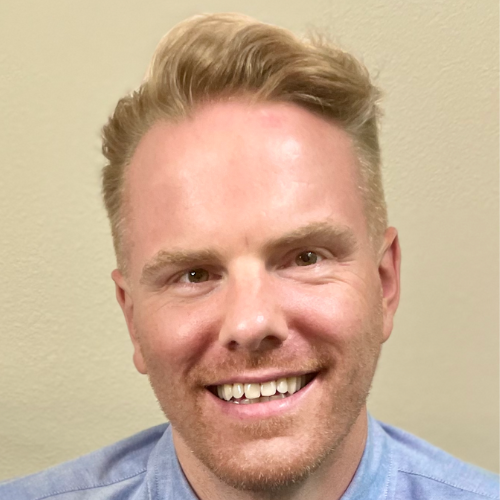 Joshua Barclay
|
Growth Marketing Manager, CRMNEXT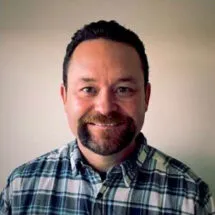 ---
Today's Guests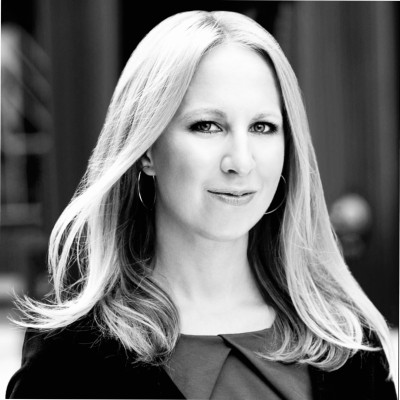 Miriam Ackerman
|
Chief Strategy Officer at DNT BLNK and Co-Founder of NetGiver
Highly creative and action-oriented a history of combining creative solutions with innovative project coordination and management. Engaging public speaker, team leader and consultant with experience working in the US and the EU. | Extensive experience securing support and enthusiasm from individuals, communities and organizations. ► Miriam Ackerman has been actively involved in arts industries, non-profit and information technology for 17 years, beginning with her founding of Fill the Cup LLC, a fundraising platorm for arts, fraternal, faith and community associations, while she was still in high school. Her education and experience have equipped her to lead in both creative and managerial roles of for-profit, non-profit and arts organizations. While working on her bachelor's degree at Lawrence University, Miriam spent the greater portion of a year managing what has become one of London's most prestigious fringe theaters. Miriam returned to London where she earned her master's degree in Management and Cultural Policy from Birkbeck College, University of London, while continuing her work as theatre producer, director, production designer, set designer, and website designer. One of her favorite and most challenging experiences was as associate producer for the West End premiere of Neil LaBute's bash. Miriam was the architect behind BeLive, a program providing unique and interesting live virtual travel, arts & education opportunities to seniors and those with disabilities who otherwise may not have access to such valuable experiences.
LinkedIn