Episode 103: Customer Servicing in the lending and financial services world
This is a podcast episode titled, Episode 103: Customer Servicing in the lending and financial services world. The summary for this episode is: <p>Don't you hate having to wrap up a conversation mid-sentence, when there's still SO much more to say and learn?&nbsp;Lucky for us—and most especially for our listeners—we have a solution: Invite guests back to continue the chat!&nbsp;</p><p><br></p><p>That's precisely what we did this week. Tom Millon, CEO of US Loan Services at Computershare and Jeff Johnson, COO at Computershare Loan Services return to talk customer servicing in lending and in the financial services industry as a whole—this week on CRMNEXT's <strong>Banking on Experience</strong> podcast.&nbsp;</p><p><br></p><p>Topics we cover include:</p><ul><li>Tom's top-of-mind thoughts around customer servicing in financial services</li><li>How to make the sharing of sensitive information more efficient and secure</li><li>FIs, mortgage lenders, investors: what matters most to them re customer servicing</li><li>CX from a borrower's perspective</li><li>How mortgage companies' customer care can best assist borrowers in need</li><li>The best way to approach customers who are dealing with hardship</li><li>The default loan servicing market (aka special servicing): where things stand today</li><li>Changing the world (yes, really)</li><li>And more&nbsp;&nbsp;</li></ul><p><br></p><p><em>Stay in touch with Banking on Experience by listening on </em><a href="https://podcasts.apple.com/us/podcast/banking-on-experience/id1505808264" rel="noopener noreferrer" target="_blank"><em>Apple Podcasts</em></a><em>, </em><a href="https://open.spotify.com/show/0SsuALIiOHsDCQSLYcH0nb" rel="noopener noreferrer" target="_blank"><em>Spotify</em></a><em>, or our </em><a href="https://go.crmnext.com/content-library/" rel="noopener noreferrer" target="_blank"><em>website</em></a><em>.</em></p><p><em>Listening on a desktop &amp; can't see the links? Just search for Banking on Experience in your favorite podcast player.</em></p><p><br></p>
DESCRIPTION
Don't you hate having to wrap up a conversation mid-sentence, when there's still SO much more to say and learn? Lucky for us—and most especially for our listeners—we have a solution: Invite guests back to continue the chat! 
That's precisely what we did this week. Tom Millon, CEO of US Loan Services at Computershare and Jeff Johnson, COO at Computershare Loan Services return to talk customer servicing in lending and in the financial services industry as a whole—this week on CRMNEXT's Banking on Experience podcast. 
Topics we cover include:
Tom's top-of-mind thoughts around customer servicing in financial services
How to make the sharing of sensitive information more efficient and secure
FIs, mortgage lenders, investors: what matters most to them re customer servicing
CX from a borrower's perspective
How mortgage companies' customer care can best assist borrowers in need
The best way to approach customers who are dealing with hardship
The default loan servicing market (aka special servicing): where things stand today
Changing the world (yes, really)
And more  
Stay in touch with Banking on Experience by listening on Apple Podcasts, Spotify, or our website.
Listening on a desktop & can't see the links? Just search for Banking on Experience in your favorite podcast player.
Today's Host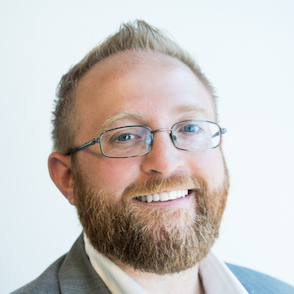 ---
Today's Guests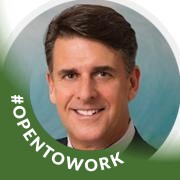 Tom Millon
|
CEO, Computershare Loan Services US
Tom Millon is a leading CEO in the mortgage and financial technology industries. He serves as CEO and Member of the Board of Computershare Loan Services (CLS), where he directs a comprehensive range of financial technology, capital markets, mortgage loan origination, and servicing products. He is a frequent speaker and author. CLS is a top-20 loan service provider in the residential mortgage market with operations in the US and the UK. CLS is wholly-owned by Computershare, a global financial services and technology firm traded on the Australian Stock Exchange (ASX: CPU). The brands that comprise CLS in the US include Computershare, Specialized Loan Servicing, and the Capital Markets Cooperative (CMC). Tom founded CMC in 2003. He and his team grew CMC from a one-man operation to a leading national brand, delivering a broad range of financial services and technology to over 500 institutional customers. Computershare acquired CMC in 2016 and appointed Tom as CEO of their US mortgage division in 2019. Tom graduated from the Wharton School of Business of the University of Pennsylvania in May 1986. He serves as a Director on the Board of Wharton and Penn's Institute for Urban Research—a think-tank dedicated to sustainability, housing reform, and urban planning around the world. Tom is studying in a graduate sustainability program at Harvard University. He holds the Chartered Financial Analyst (CFA) and Certified Mortgage Banker (CMB) designations. He is a member of the Mortgage Bankers Association, the Association for Investment Management and Research, and the Security Analysts Societies of San Francisco, Miami, and San Juan. Tom is the Executive Director of the Magnolia Foundation, a charitable foundation headquartered in Puerto Rico. He is a registered therapy animal handler at the Mayo Clinic in Jacksonville, FL. He is fluent in English and Spanish (CEF Level B1.2), and is an avid surfer, rower, and skier.
LinkedIn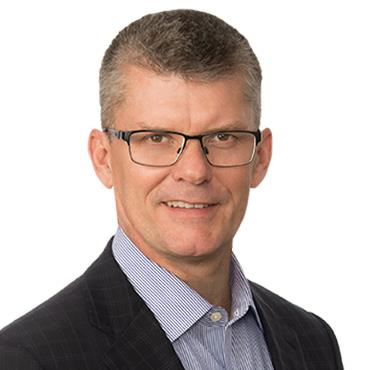 Jeff Johnson
|
COO, Computershare Loan Services
Jeff Johnson is Chief Operating Officer at Computershare Loan Services. He oversees the day-to-day operations of the business. Jeff's leadership is focused on delivering technology-driven business services and solutions while providing outstanding client service and driving revenue growth. Jeff served as the president of Seterus Loan Services, a specialty loan servicing company and held executive assignments with both JPM Chase and Wells Fargo.
computershareloanservices.com