Episode 75: The Future of Mortgage and Lending: How to Improve the Tech Gap
This is a podcast episode titled, Episode 75: The Future of Mortgage and Lending: How to Improve the Tech Gap. The summary for this episode is: <p>We can see into the future.&nbsp;</p><p><br></p><p>Ok, not really.&nbsp;</p><p><br></p><p>But Tom Millon, CEO of Computershare Loan Services (CLS) has a pretty good idea of what we can expect when it comes to the future of mortgage and lending. (Hint: It has a lot to do with improving the tech gap that still exists there.)&nbsp;</p><p><br></p><p>And he joins me this week on CRMNEXT's Banking on Experience to offer valuable insight on the subject.&nbsp;</p><p><br></p><p>Topics we covered include:</p><ul><li>Computershare and Loan Services in a nutshell</li><li>Why Tom is passionate about his business (and the tech that helps it)</li><li>What loan services can do today to ensure their tech grows with them</li><li>Addressing mortgage pain points</li><li>Bridge the gap: simplifying lending and mortgage processes</li><li>Default situations: how tech can help</li><li>And more&nbsp;</li></ul><p><br></p><p><em>Stay in touch with Banking on Experience by listening on </em><a href="https://podcasts.apple.com/us/podcast/banking-on-experience/id1505808264" rel="noopener noreferrer" target="_blank"><em>Apple Podcasts</em></a><em>, </em><a href="https://open.spotify.com/show/0SsuALIiOHsDCQSLYcH0nb" rel="noopener noreferrer" target="_blank"><em>Spotify</em></a><em>, or our </em><a href="https://go.crmnext.com/content-library/" rel="noopener noreferrer" target="_blank"><em>website</em></a><em>.</em></p><p><br></p><p><em>Listening on a desktop &amp; can't see the links? Just search for Banking on Experience in your favorite podcast player.</em></p>
DESCRIPTION
We can see into the future. 
Ok, not really. 
But Tom Millon, CEO of Computershare Loan Services (CLS) has a pretty good idea of what we can expect when it comes to the future of mortgage and lending. (Hint: It has a lot to do with improving the tech gap that still exists there.) 
And he joins me this week on CRMNEXT's Banking on Experience to offer valuable insight on the subject. 
Topics we covered include:
Computershare and Loan Services in a nutshell
Why Tom is passionate about his business (and the tech that helps it)
What loan services can do today to ensure their tech grows with them
Addressing mortgage pain points
Bridge the gap: simplifying lending and mortgage processes
Default situations: how tech can help
And more 
Stay in touch with Banking on Experience by listening on Apple Podcasts, Spotify, or our website.
Listening on a desktop & can't see the links? Just search for Banking on Experience in your favorite podcast player.
Today's Host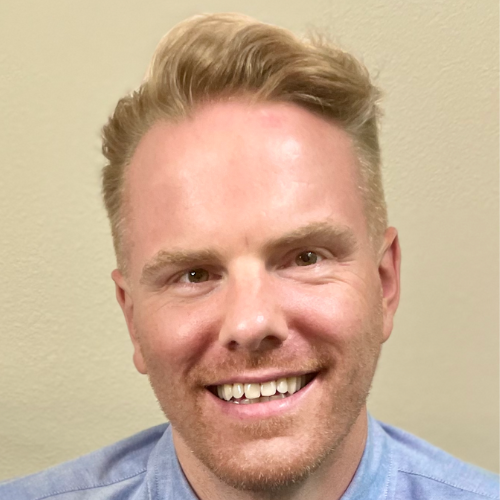 Joshua Barclay
|
Growth Marketing Manager, CRMNEXT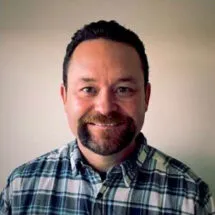 ---
Today's Guests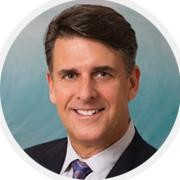 Tom Millon serves as CEO and Member of the Board of Computershare Loan Services (CLS), overseeing a wide range of mortgage loan origination and servicing products. Tom is one of the leading senior executives in the mortgage industry. He is a frequent speaker and author, and an expert in mortgage finance. CLS is a top-20 loan service provider in the residential mortgage market with operations in the US and the UK. CLS is wholly-owned by Computershare, a global financial services and technology firm (ASX: CPU). The brands that comprise CLS include Computershare, Specialized Loan Servicing, and the Capital Markets Cooperative (CMC). Tom founded CMC in 2003. He and his team grew CMC from a one-man operation to a leading national brand, delivering a broad range of services to over 500 institutional customers. Computershare acquired CMC in 2016 and appointed Tom as CEO of their US mortgage division in 2019. Tom graduated from the Wharton School of Business of the University of Pennsylvania in May 1986, and he is currently studying global development and sustainability at Harvard University. He serves as a Director of Wharton and Penn's Institute for Urban Research—a think-tank dedicated to housing reform and urban planning around the world. He holds the Chartered Financial Analyst (CFA) and Certified Mortgage Banker (CMB) designations. He is a member of the Mortgage Bankers Association, the National Futures Association, the Association for Investment Management and Research, and the Security Analysts Societies of San Francisco and Miami. Tom is the Executive Director of the Magnolia Foundation, a charitable foundation headquartered in Puerto Rico. He is a registered therapy animal handler at the Mayo Clinic in Jacksonville, FL. He is fluent in English and Spanish (CEF Level B1.2), and is an avid surfer, rower, and skier.
LinkedIn