Episode 72  |  22:06 min  |  09.07.2021
Episode 72: More than Just Talk: Creating a Culture that Counts
This is a podcast episode titled, Episode 72: More than Just Talk: Creating a Culture that Counts. The summary for this episode is: <p>I double-dog dare you…to implement a culture that actually delivers.</p><p><br></p><p>Diving into that realm does require chutzpah – from a leader who's willing to go where others don't. Lucky for our listeners, I got to sit down with one such leader this week on CRMNEXT's <strong>Banking on Experience</strong>.&nbsp;</p><p><br></p><p>Sundie Seefried is CEO and President at Safe Harbor Financial (and former CEO at Partner Colorado CU), and she offers some fantastic suggestions on implementing a culture that's more than just talk.&nbsp;</p><p><br></p><p>Topics we covered include:</p><ul><li>A culture that Counts: why Sundie cares</li><li>Working up to CEO: what she's learned along the way</li><li>Advice for those aspiring to lead</li><li>What Sundie's learned from failure</li><li>Game playing (and why it has no place in your culture)</li><li>The story behind + key takeaways from Sundie's book</li><li>And more.</li></ul><p><br></p><p><em>Stay in touch with Banking on Experience by listening on </em><a href="https://podcasts.apple.com/us/podcast/banking-on-experience/id1505808264" rel="noopener noreferrer" target="_blank"><em>Apple Podcasts</em></a><em>, </em><a href="https://open.spotify.com/show/0SsuALIiOHsDCQSLYcH0nb" rel="noopener noreferrer" target="_blank"><em>Spotify</em></a><em>, or our </em><a href="https://go.crmnext.com/content-library/" rel="noopener noreferrer" target="_blank"><em>website</em></a><em>.</em></p><p><br></p><p><em>Listening on a desktop &amp; can't see the links? Just search for Banking on Experience in your favorite podcast player.</em></p>
I double-dog dare you…to implement a culture that actually delivers.
Diving into that realm does require chutzpah – from a leader who's willing to go where others don't. Lucky for our listeners, I got to sit down with one such leader this week on CRMNEXT's Banking on Experience. 
Sundie Seefried is CEO and President at Safe Harbor Financial (and former CEO at Partner Colorado CU), and she offers some fantastic suggestions on implementing a culture that's more than just talk. 
Topics we covered include:
A culture that Counts: why Sundie cares
Working up to CEO: what she's learned along the way
Advice for those aspiring to lead
What Sundie's learned from failure
Game playing (and why it has no place in your culture)
The story behind + key takeaways from Sundie's book
And more.
Stay in touch with Banking on Experience by listening on Apple Podcasts, Spotify, or our website.
Listening on a desktop & can't see the links? Just search for Banking on Experience in your favorite podcast player.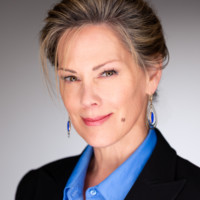 Sundie Seefried
CEO/President at Safe Harbor Financial
Founder and developer of the Safe Harbor Private Banking Program to serve the cannabis industry; now banking in excess of $200 million in cannabis-related funds monthly. Working on safe/sound cross-border transactions, third-party payment processing banking, lending, and investment funding for Safe Harbor clients as well as launching a Hemp/CBD program under normal business banking division to normalize banking for this federally legal industry.
Sundie's LinkedIn