Episode 104: How to best create innovation in your FI
This is a podcast episode titled, Episode 104: How to best create innovation in your FI . The summary for this episode is: <p>Innovation. It's a make-it-or-break-it requirement for ANY company, and financial institutions are no exception.&nbsp;</p><p><br></p><p>So, we were thrilled to sit down with an expert on this very subject—to see how FIs can <em>best </em>create innovation in their organizations. Marwan Forzley, CEO at Veem offers top tips—and a whole lot of brilliant insight—this week on CRMNEXT's Banking on Experience podcast.</p><p><br></p><p>Topics we cover include:</p><ul><li>Marwan's take on why innovation tends to stall so much in the financial world</li><li>How, as younger leaders emerge, FIs can adopt a better strategy around innovation&nbsp;</li><li>Adopting a better strategy around payments, in general</li><li>Marwan's top 1-2 tips to help FIs get started</li><li>Using innovation to help drive better experience</li><li>The concept of buy now/pay later: how it helps drive better CX</li><li>Veem's role in helping FIs innovate</li><li>Changing the world (yes, really)</li><li>And more&nbsp;</li></ul><p><br></p><p><em>Stay in touch with Banking on Experience by listening on </em><a href="https://podcasts.apple.com/us/podcast/banking-on-experience/id1505808264" rel="noopener noreferrer" target="_blank"><em>Apple Podcasts</em></a><em>, </em><a href="https://open.spotify.com/show/0SsuALIiOHsDCQSLYcH0nb" rel="noopener noreferrer" target="_blank"><em>Spotify</em></a><em>, or our </em><a href="https://go.crmnext.com/content-library/" rel="noopener noreferrer" target="_blank"><em>website</em></a><em>.</em></p><p><em>Listening on a desktop &amp; can't see the links? Just search for Banking on Experience in your favorite podcast player.</em></p>
DESCRIPTION
Innovation. It's a make-it-or-break-it requirement for ANY company, and financial institutions are no exception. 
So, we were thrilled to sit down with an expert on this very subject—to see how FIs can best create innovation in their organizations. Marwan Forzley, CEO at Veem offers top tips—and a whole lot of brilliant insight—this week on CRMNEXT's Banking on Experience podcast.
Topics we cover include:
Marwan's take on why innovation tends to stall so much in the financial world
How, as younger leaders emerge, FIs can adopt a better strategy around innovation 
Adopting a better strategy around payments, in general
Marwan's top 1-2 tips to help FIs get started
Using innovation to help drive better experience
The concept of buy now/pay later: how it helps drive better CX
Veem's role in helping FIs innovate
Changing the world (yes, really)
And more 
Stay in touch with Banking on Experience by listening on Apple Podcasts, Spotify, or our website.
Listening on a desktop & can't see the links? Just search for Banking on Experience in your favorite podcast player.
Today's Host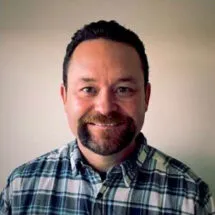 ---
Today's Guests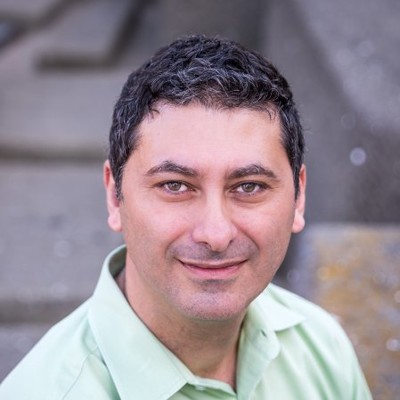 Innovator and visionary, enjoy launching new products in domestic (US) and international markets, and building companies through disruptive tech and global strategies. Operated and managed small teams in startups, as well as large teams in international Fortune 500 companies. Author of "Small Business in a Big World: A Comprehensive Guide to Doing International Business". Experienced in and passionate about: Capital raising Strategic business development Mergers and acquisitions Blockchain technologies Domestic and cross-border eCommerce Sell-side and buy-side deals International compliance and regulations
LinkedIn