Ep 5, CU Changemakers: Women On Work- LeAnn Case
This is a podcast episode titled, Ep 5, CU Changemakers: Women On Work- LeAnn Case. The summary for this episode is: <p>Ah the holy trifecta of the credit union world: Leagues, CUs, and CUSOs… To have been a part of all three—and succeeded beautifully in each one—is impressive. It also means you have some seriously stellar insight to offer.&nbsp;</p><p><br></p><p>Lucky for us—and more especially, for our listeners—we got to pick the brain of one such expert. LeAnne Case, Senior VP of Marketing and Communications at The Servion Group, sits down to share her journey—this week on CU Changemakers: Women On Work (WOW).&nbsp;</p><p><br></p><p>Topics we covered include:&nbsp;</p><ul><li>LeAnn's beginnings in the CU space</li><li>Leagues, CUs, and CUSOs: what she likes best about each&nbsp;</li><li>Women who have inspired LeAnn along her path</li><li>The Servion Group—origin story, mission, marketing</li><li>LeAnn's passion project, Vive Unlimited&nbsp;</li><li>What excites our expert most about the CU women's movement</li><li>And more</li></ul><p><br></p><p><em>Stay in touch with Banking on Experience podcast series by listening on </em><a href="https://podcasts.apple.com/us/podcast/banking-on-experience/id1505808264" rel="noopener noreferrer" target="_blank"><em>Apple Podcasts</em></a><em>, </em><a href="https://open.spotify.com/show/0SsuALIiOHsDCQSLYcH0nb" rel="noopener noreferrer" target="_blank"><em>Spotify</em></a><em>, or our </em><a href="https://go.crmnext.com/content-library/" rel="noopener noreferrer" target="_blank"><em>website</em></a><em>.</em></p><p><em>Listening on a desktop &amp; can't see the links? Just search for Banking on Experience in your favorite podcast player.</em></p><p><br></p>
DESCRIPTION
Ah the holy trifecta of the credit union world: Leagues, CUs, and CUSOs… To have been a part of all three—and succeeded beautifully in each one—is impressive. It also means you have some seriously stellar insight to offer. 
Lucky for us—and more especially, for our listeners—we got to pick the brain of one such expert. LeAnne Case, Senior VP of Marketing and Communications at The Servion Group, sits down to share her journey—this week on CU Changemakers: Women On Work (WOW). 
Topics we covered include: 
LeAnn's beginnings in the CU space
Leagues, CUs, and CUSOs: what she likes best about each 
Women who have inspired LeAnn along her path
The Servion Group—origin story, mission, marketing
LeAnn's passion project, Vive Unlimited 
What excites our expert most about the CU women's movement
And more
Stay in touch with Banking on Experience podcast series by listening on Apple Podcasts, Spotify, or our website.
Listening on a desktop & can't see the links? Just search for Banking on Experience in your favorite podcast player.
Today's Host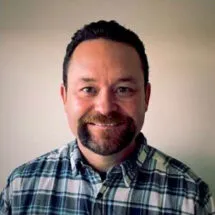 ---
Today's Guests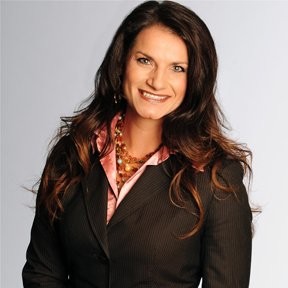 LeAnn Case
|
Senior Vice President of Marketing and Communications at The Servion Group
With over 20 years of marketing and communications leadership experience in the financial services industry, I help organizations develop internal and external strategies that deliver consistent growth. I am skilled in Marketing Management, Strategic Business Planning, Coaching, and Communications. I also am the founder of The ViveX, a girl weekend topper event that inspires joy-filled lives by building on the power of friendship.
LinkedIn